Parcells brands RG3 as 'poster boy' for entitled young quarterbacks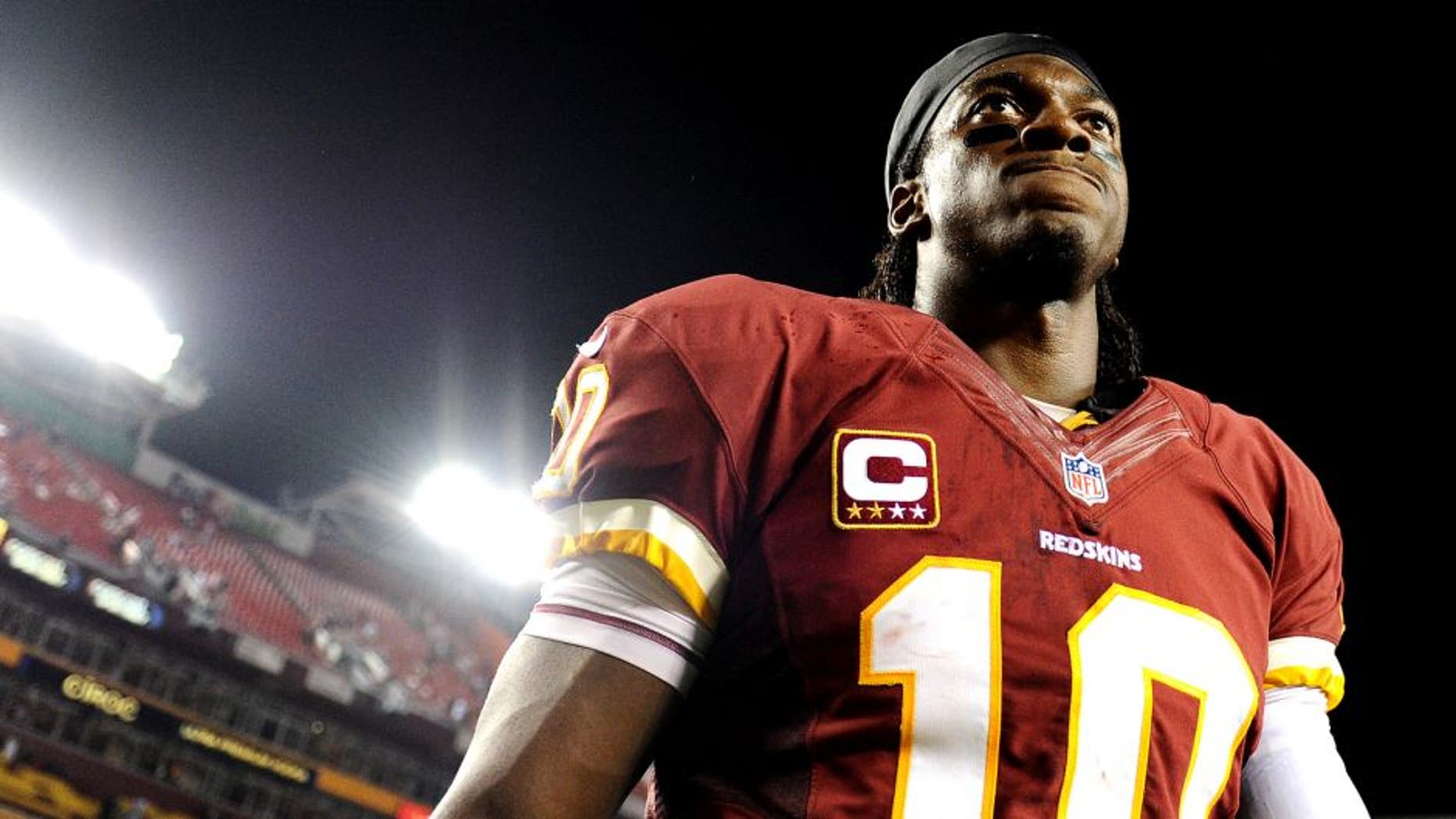 On a night when he didn't play one snap, Washington Redskins quarterback Robert Griffin III still managed to get himself sacked Thursday.
Hall of Fame coach Bill Parcells, appearing on the "Rich Eisen Show", launched into a tirade directed at some of the high-profile quarterbacks who have entered the NFL in recent years. In short, Parcells observed, young QBs are too preoccupied with building up their brand and therefore not ready to meet hyped-up expectations.
"They get lauded in the draft -- you guys do it on NFL Network, you build it up, you build it up," Parcells told Eisen. "And pretty soon they go, 'I'm gonna be a high pick, I'm pretty important.' "
The consequence of these actions, Parcells explained, is that companies line up with lavish endorsements -- "They don't want to miss the next Peyton Manning" -- for quarterbacks who have yet to prove themselves at the professional level.
"And then the agent comes along and he says we've got to build our brand," Parcells said. "That's one step from the bus station."
When Eisen inquired whether Parcells would include Griffin -- the NFL Offensive Rookie of the Year in 2012 after he was taken by the Redskins with the No. 2 overall pick -- in that group, he didn't hesitate.
"Sure," Parcells said. "Would I? He's the poster boy!"
The assessment of Griffin may have not come across as such a stinging critique if Parcells had offered a blanket indictment of all young quarterbacks. Instead, he was quick to defend the signal-caller drafted one slot in front of RG3.
"Why don't you take a look at Andrew Luck. You don't see him doing any of that stuff, do you?" Parcells asked. "Because somebody told him, his father, here's where we're going."
(h/t Washington Post)