Paralyzed former Rutgers football player claims school offered, then rescinded, invitation to speak at commencement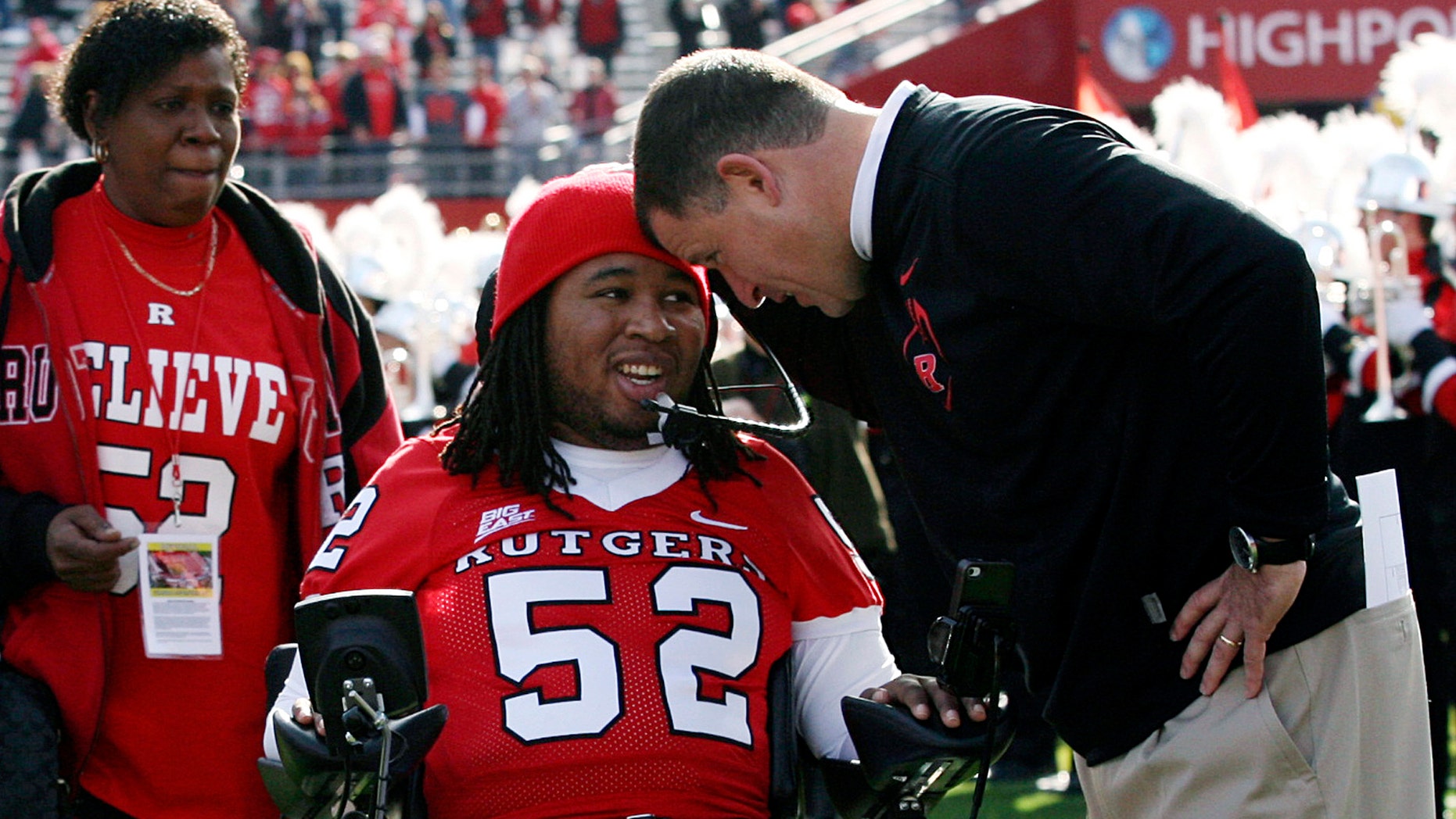 A former Rutgers University football player who was paralyzed while making a tackle in a game has claimed that his alma mater offered him the chance to speak at the university's commencement later this month before rescinding the invitation.
Eric LeGrand told the Courier News that he was contacted Saturday night by Gregory Jackson, the chief of staff for Rutgers President Robert Barchi.
"They offered me the job to give the commencement speech," LeGrand told the paper. "I was like, 'Wow, thanks for the opportunity,' and he said, 'Let's touch base Monday and talk about it.' So I was telling my friends and my family, everybody was so excited."
On Monday, however, LeGrand said that he was contacted by Rutgers athletic director Julie Hermann, who told him that the school had changed its mind. Late Monday afternoon, Rutgers announced that former New Jersey Gov. Thomas Kean as the featured speaker at the May 18 commencement.
On Saturday, former Secretary of State Condoleezza Rice announced that she would not speak at the school's commencement as previously scheduled after protests from students and faculty over her role as national security adviser during beginning of the wars in Iraq and Afghanistan.
Rutgers spokesman Pete McDonough told the Courier News that Barchi selected Kean as the speaker after consulting the university's Board of Governors and without input from faculty or students. Jackson has not clarified whether he approached LeGrand unilaterally or with the blessing of Barchi.
LeGrand, a defensive end under former Rutgers coach Greg Schiano, was paralyzed while making a tackle during a game against Army on October 16, 2010. LeGrand has since regained movement in his shoulders and feeling throughout his body. In January, he earned enough credits to graduate with a degree in labor studies.
"I know that President Barchi wants to hand me my degree but now I'm hesitant [to go to the ceremony]" LeGrand told the paper. "I feel like they offered me, and then changed their mind. I don't know why."