Papa John's issues Twitter apology for 'divisive' NFL, anthem remarks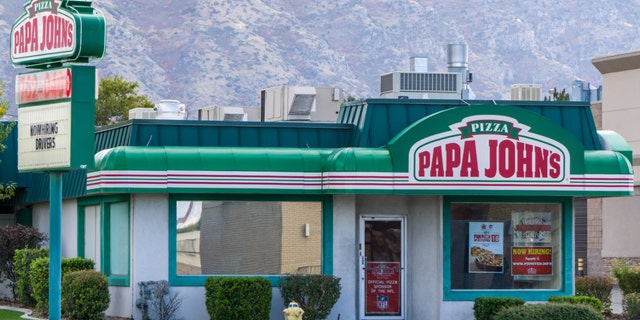 The Papa John's pizza chain apologized Tuesday for comments made by CEO John Schnatter, who had blamed the NFL and protesting players for its sales struggles during football season.
In a three-tweet mea culpa, the Louisville-based company did a reversal and said it now supports players' right to protest.
During an earnings call two weeks ago, Schnatter lashed out at kneeling players and league officials for not solving the controversy.
"The statements made on our earnings call were describing the factors that impact our business and we sincerely apologize to anyone that thought they were divisive. That was definitely not our intention," Papa John's tweeted.
"We believe in the right to protest inequality and support the players' movement to create a platform for change. We also believe, as Americans, we should honor our anthem. There should be a way to do both."
The pizza powerhouse ended with, "We will work with the players and league to find a positive way forward. Open to ideas from all. Except neo-nazis."
The chain then used an emoji for the middle finger, "those guys."
Some on Twitter weren't buying Papa John's apology.
"You don't need to `work with' them. They want to protest. They don't need your permission or to compromise to benefit you," according to Hollywood writer Rachel Kiley.
One Twitter user wanted to know if Schnatter had any role in flipping off Nazis.
Papa John's responded: "He helped write this post – yes."
In a conference call with investors, Schnatter – who appears in many TV ads for his company – blamed NFL leadership for not taking decisive action.
"Leadership starts at the top, and this is an example of poor leadership," Schnatter said. "The NFL has hurt Papa John's shareholders."
He said NFL brass has had plenty of time to get ahead of the protests.
"This should have been nipped in the bud a year and a half ago," Schnatter said. "The controversy is polarizing the customer, polarizing the country."