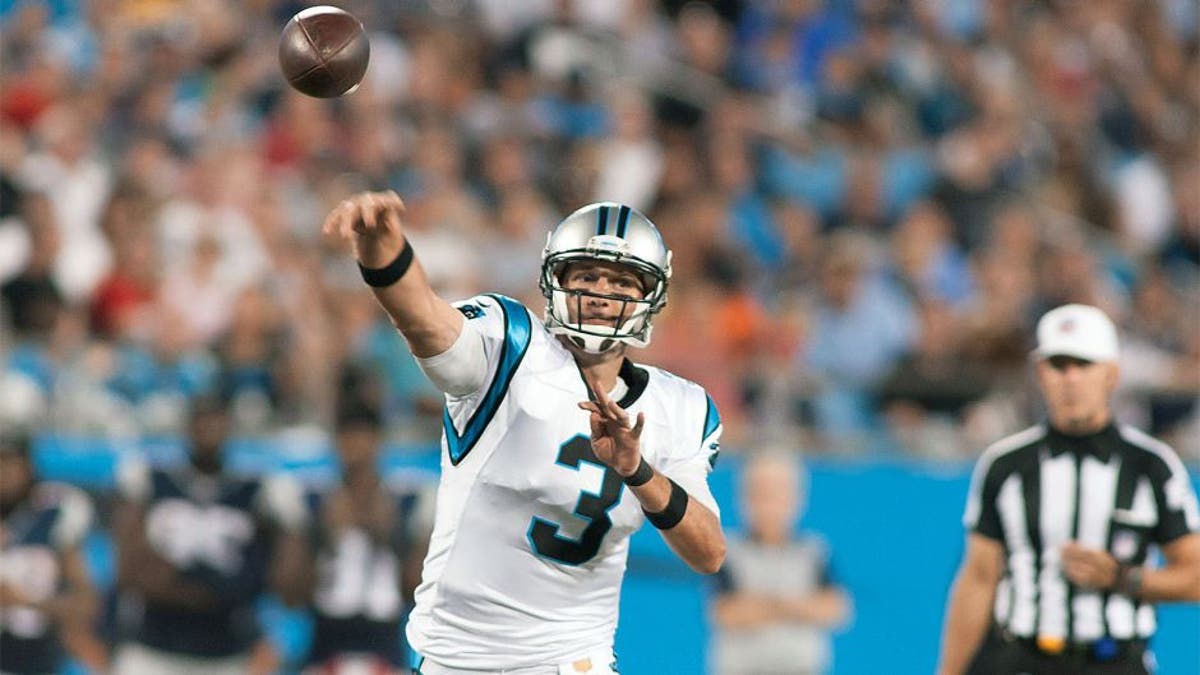 The Carolina Panthers have signed backup quarterback Derek Anderson to a two-year contract extension that will keep him with the team through the 2017 season, providing depth and experience behind Cam Newton.
Financial terms of the deal were not announced Wednesday.
Anderson joined Carolina as a free agent in 2011 but didn't see much action his first three seasons. He started two games last season against Tampa Bay and won both, helping the Panthers win their second straight NFC South title.
Anderson, 32, completed 65 of 97 passes for 701 yards with five touchdowns and no interceptions in 2014, registering a passer rating of 105.2.
Panthers coach Ron Rivera says in a release he has "tremendous confidence" in Anderson and he provides "stability to the quarterback position as the backup."