Panthers quarterback Cam Newton snaps at kid who mocked him for Super Bowl loss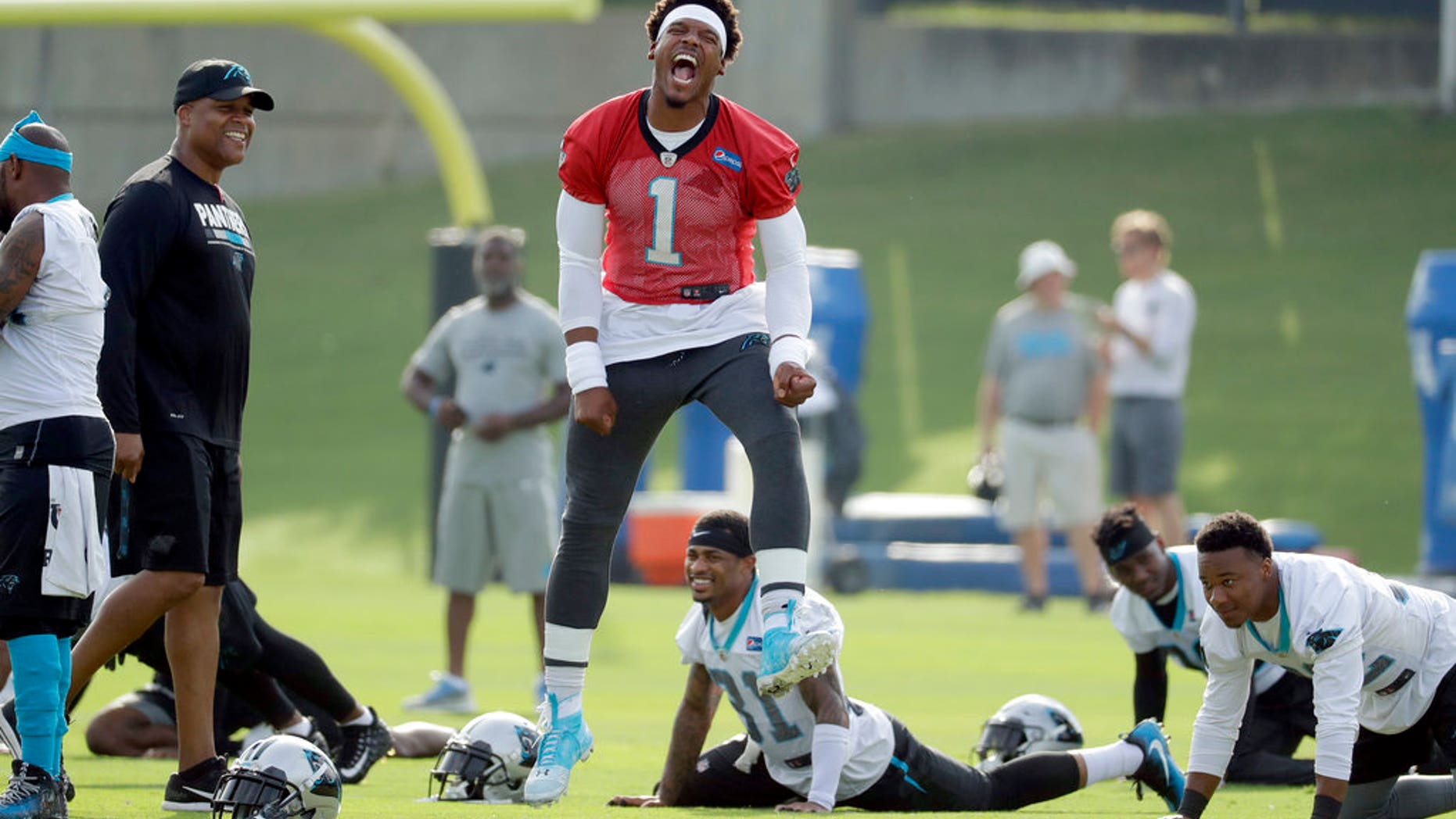 Cam Newton, the Carolina Panthers quarterback, has been caught on video snapping at a teenager who mocked him for losing the Super Bowl in 2016.
The video appears to have originated at a 7-on-7 high school football camp in Bradenton, Fla., according to The Bradenton Herald. It's unclear when exactly the football camp took place but the video was uploaded on Monday.
In the clip, uploaded to Twitter by Jaheim Wise, the boy can be heard saying: "Hey Cam, can I get a fumble?"
Another asks: "What happened in the Super Bowl?"
They were both referring to Newton's performance in the 2016 NFL championship where he fumbled the ball twice and was sacked six times in a 24-10 loss to the Denver Broncos.
NFL OWNERS ARE F***ING TERRIFIED OF TRUMP, REPORT SAYS
Newton responds to the boy and the two exchange some words, before the teen says: "Stop playing, I'll fade you."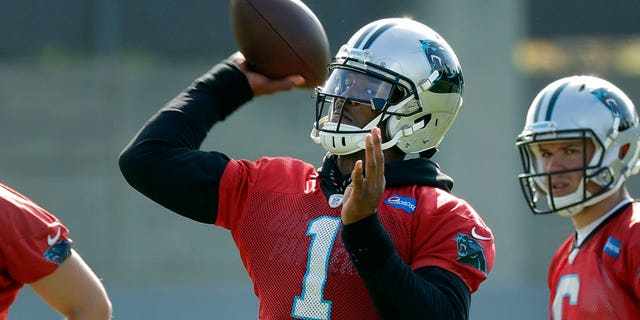 At that point, Newton seemingly snaps and gets in the child's face, saying: "You gon' do what?"
Newton's Super Bowl loss overshadowed a season in which he won NFL MVP.
He was criticized for his perceived lack of effort during the game, when trailing 16-10 with four minutes remaining, Von Miller knocked the ball out of his hands. Rather than attempt to recover the fumbled football, he appeared to jump out of the way of pouncing Broncos defenders.
To make matters worse, during the post-game press conference, he sat with a black hoodie pulled over his head and sullenly answered reporters' questions with mostly monosyllabic answers.
In October, Newton, who was the NFL's top draft pick in 2011, apologized after making sexist remarks to a female sports reporter.
When asked a question by Charlotte Observer journalist Jourdan Rodrigue about running routes, he said: "It's funny to hear a female talk about routes. It's funny."
As a result of the condescending remarks, he lost a major endorsement deal with Dannon Yogurt.