Panthers' GM true to form in sending Josh Norman on his way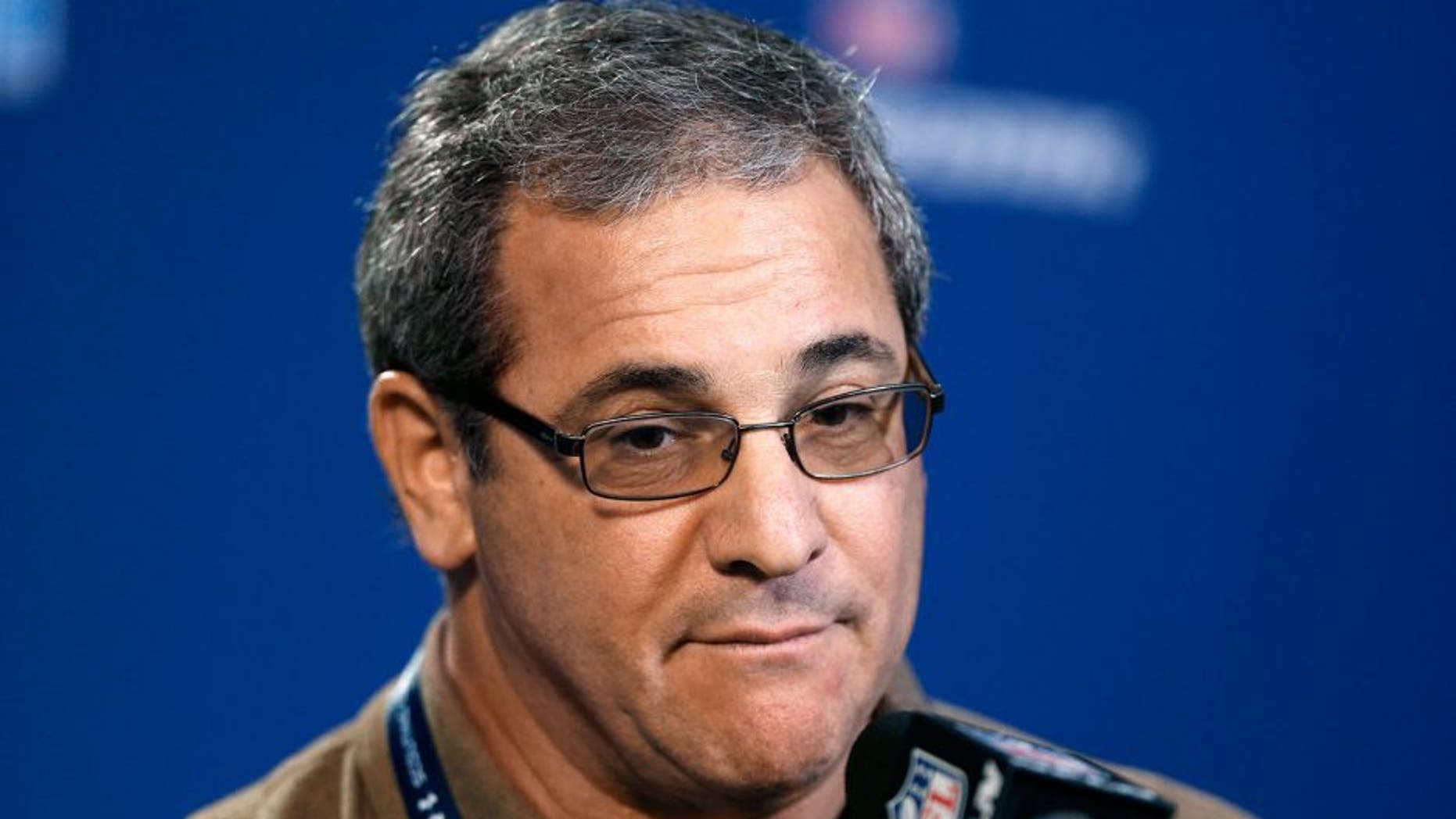 Shortly after Dave Gettleman and his Boston accent were introduced to Carolina as the Panthers' general manager in January 2013, Gettleman made a statement that foreshadowed the tough decisions he would come to make in his new job.
"My mother-in-law, may she rest in peace, said," Gettleman stated as he began to get choked up, "'With Dave Gettleman, what you see is what you get.'"
Josh Norman and his agent now know Gettleman's mother-in-law was a wise woman.
Two years after he cut longtime Panthers wide receiver Steve Smith and a year after releasing running back DeAngelo Williams -- two of the more popular players in Carolina for a long time -- Gettleman made perhaps his boldest move of all by rescinding the franchise tag from Josh Norman on Wednesday. The 2015 first-team All-Pro selection is now a free agent, and the Panthers stand to receive nothing in return except a compensatory pick next year.
It's a move that doesn't make a ton of sense on the surface. The Panthers had Norman under contract for just under $14 million this season. He publicly stated he wouldn't hold out -- the July deadline to sign a long-term contract takes a lot of leverage away from a player anyway -- so it's not like they had to worry about his absence burning a hole in their defense during the season.
The rate of $14 million for one season was higher than the Panthers wanted to pay Norman, but when they reached the deadline to tag him, they didn't want to let him hit the market without a shot at a long-term deal to keep him in Carolina.
Sources told FOX Sports that Norman's agent told the Panthers he was looking for a rate of $16 million per season and more. That's more than $2 million per year over the tag, which was also around the average rate on the contracts for Patrick Peterson, Richard Sherman and Darrelle Revis.
Gettleman did not believe Norman was in that category. Many evaluators around the league agreed with that assessment and said Norman benefitted from a system that limited his responsibilities on one side of the field.
That's not to say they believe Norman is an average player. He had an outstanding season. But they don't believe he has the skill set to be a lockdown No. 1 corner in any system.
In talks before the start of free agency and beyond, Gettleman offered an annual rate of a few million below the tag -- roughly $11 million to $12 million per season. Norman and his agent Michael George had no interest in dipping down to that number. (George has yet to respond to calls and texts from FOX Sports.)
Gettleman said goodbye to Smith and paid him $3 million to go away. A year later, he cut Williams, who was due $4.75 million. Both of those players have played pretty well with their new teams, but if you'd ask Gettleman if he regretted either move, he'd probably tell you he doesn't.
In 2005, Gettleman was part of a Giants front office that made a bold move similar to the one he made with Norman. The Giants, who badly needed a wide receiver, publicly announced they'd rescinded their offer to Plaxico Burress. Gettleman was the head of player personnel at the time, so while GM Ernie Accorsi and assistant GM Kevin Abrams did the negotiating, Gettleman's evaluation of Burress helped the team deteremine his worth. Burress switched agents and struck a deal with the Giants. Three seasons into his tenure with the team, he had a monster game in the NFC Championship and caught the Super Bowl-winning touchdown.
It doesn't sound like the Panthers expect a similarly happy ending with Norman. They're prepared for him to head elsewhere. He might very well get a deal Gettleman feels is higher than his value as a 28-year-old corner on a team that plans to pay its defensive linemen (Star Lotulelei, Kawann Short and Super Bowl 50 breakout star Kony Ealy) some big money in the next few years.
If so, Gettleman won't have any regrets. What you see with Gettleman is what you get.
Norman has learned that lesson, though it might not be a hard one for him. He's on the market with teams that have a need for a cornerback and the cash to spend (the 49ers, Jaguars and Rams fit that bill) ready to pounce. They're like the rest of us, trying to figure out what the heck happened here and if there's more to it than what Gettleman said in the Panthers' press release -- they felt a long-term deal wasn't going to happen so they decided to move on and wish Norman the best.
Overly positive parting words? Phony PR spin? Maybe not in this case.
Because what you see with Gettleman is what you get.