Panthers Cut Four More, Brings Roster to 74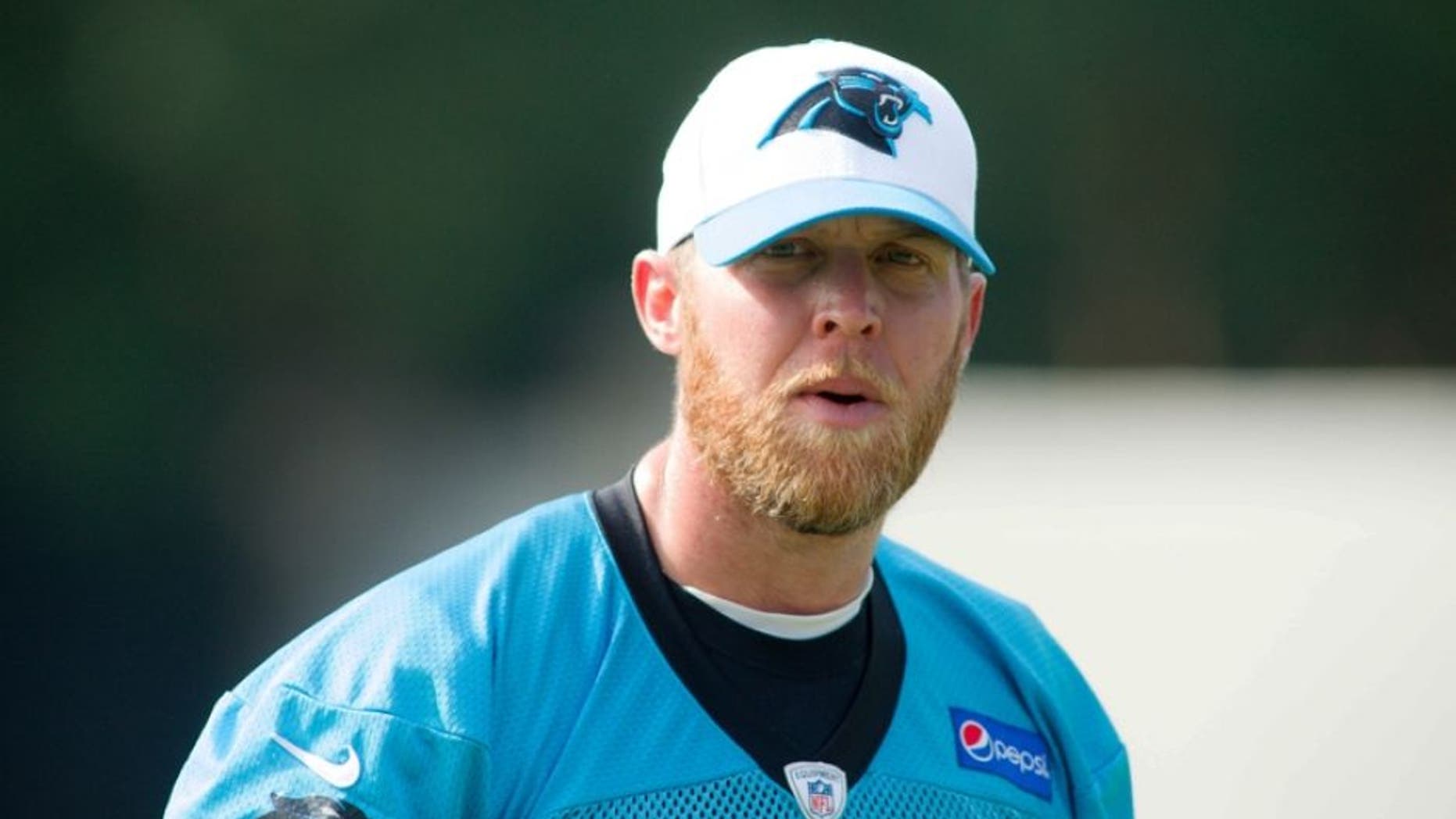 The Carolina Panthers completed their first round of cuts today by letting go of four more players, bringing the roster to 74.
The Panthers trimmed their roster down to 74 to meet the mandatory deadline by parting ways with four more players on Tuesday.
The four players released were safety Trenton Robinson, defensive end Rakim Cox, wide receiver LaRon Byrd and punter Mike Scifres. In addition, cornerback Leonard Johnson was added to the PUP/NFI (physically unable to perform/non-football injury) list.
The Panthers needed to make four more cuts after letting go of 11 players on Sunday.
Three of the four players waived today are likely to see injury settlements. Robinson underwent surgery for a torn pectoral last week, Cox was sidelined throughout camp due to back issues and Scifres hurt his kicking leg on his first preseason punt on Friday after rehabbing through the offseason.
Robinson was added as a veteran presence at safety and with special teams but became a likely casualty after his injury.
Sep 3, 2015; Pittsburgh, PA, USA; Carolina Panthers defensive end Rakim Cox (77) sacks Pittsburgh Steelers quarterback Michael Vick (2) during the second quarter at Heinz Field. Mandatory Credit: Charles LeClaire-USA TODAY Sports
Cox came into the offseason after a promising 2015 on the practice squad. It was thought he might push for an active roster spot and a contributing role but his injuries hampered his development.
According to NFL Radio's Alex Marvez, Cox will likely revert to IR should he go unclaimed on waivers.
Scifres was the leader by default in the Panthers' underwhelming offseason punting competition but became expendable with the team's acquisition of veteran Andy Lee from Cleveland on Monday.
Carolina will play its final preseason matchup on Thursday at home against the Pittsburgh Steelers. This will serve as the final audition for the remaining players on the roster "bubble" before the team makes the final cuts to get the roster down to 53 on Saturday.
Next: Rivera Confident Regarding Short's Contract