Paige VanZant: I never expected all of this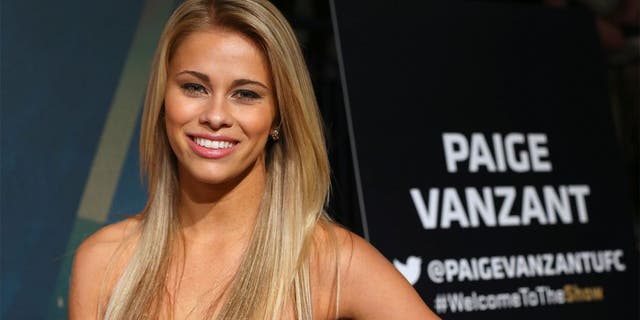 NEWYou can now listen to Fox News articles!
At just 5'4, UFC strawweight contender Paige VanZant would probably strike most civilians as unimposing, at least until they saw what she can do in the cage. The 21 year-old has already won three fights in the UFC, two by submission, and has another chance to climb higher up the 115 pound ladder Dec. 10 with a main event fight against Joanne Calderwood.
VanZant has never cared too much if others saw what she saw in herself, however. "12 Guage" was born a fierce competitor. "I knew from a very early age that I was going to be successful," she recently told the UFC's Thomas Gerbasi.
"Even growing up I always had this fighter's side of me, and it got me in trouble a fea times. I was the most competitive person out there. We had to cancel gamily fame night with my parents and my brother because of how I'd get if I didn't win [laughs].
"I've always had a desire to win since I was born, and I'm a very terrible person if I ever lose. You don't want to be around me if I ever lose, no matter what it is. If it's a board game or my one fight [that she lost to top-contender Tecia Torres in 2013], it really affects me."
VanZant has so far been nothing but successful in the UFC, through three fights. Though she's confident and a ruthless competitor, the young woman admits that she's still surprised with how much she's accomplished, in a short period of time.
"I don't know if I would say it's lived up to my expectations, because I never expected this," she conceded.
"I've just always wanted to win, I've always had the desire to be the best at anything I do, so I continue to push myself, and that's why I believe I win fights."
In the end, it's her strong mind and heart that make the Team Alpha Male fighter who she is. She may be currently pleasantly surprised by finding herself in a UFC main event, just a year after her debut, but none of us should be shocked if she continues to rise.
"I have the desire to be the best and beat the best. It's not what I expected because I could have never expected to be in this position, but I love every second of it," she ended.
"I can't wait to see where else my career takes me."