Packers excuse 15 veteran players from minicamp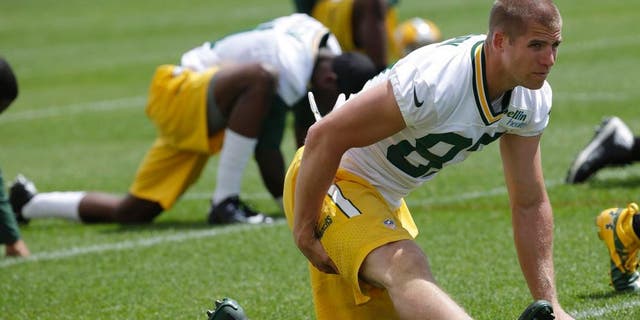 NEWYou can now listen to Fox News articles!
GREEN BAY, Wis. -- Minicamp isn't mandatory for about 15 Green Bay Packers veterans.
Coach Mike McCarthy has excused a select group of players for minicamp, which started Tuesday. He did not announce names of the excused players, though receivers Jordy Nelson and Randall Cobb, along with quarterback Aaron Rodgers, appear to be on that list.
That means the next few days of minicamp will be especially important for second-year quarterback Brett Hundley, who will back up Rodgers this season.
Coaches will harp on the work that the team has gone through earlier in the offseason program, so "it's obviously tailored toward our younger players," McCarthy said.
The vets were excused after going through physicals on Monday, allowing them to get a head start on their break before training camp starts in late July.
Training camp will start a little earlier than usual this year because the Packers will play an extra preseason game, the Hall of Fame Game against the Indianapolis Colts on Aug. 7.
"So really if you look at the veterans' workload as far as the nine-week offseason program, training camp ... they'll actually still have the same amount of work or a little more than they would in a normal training camp," McCarthy said. "So that's the starting point. And then with that, playing an extra preseason game, our young players are going to play a lot more."
"That's really the baseline of the decision, and I thought it definitely was a win-win for everybody," McCarthy said.