Packers CB Sam Shields leaves Cowboys game, ruled out with a concussion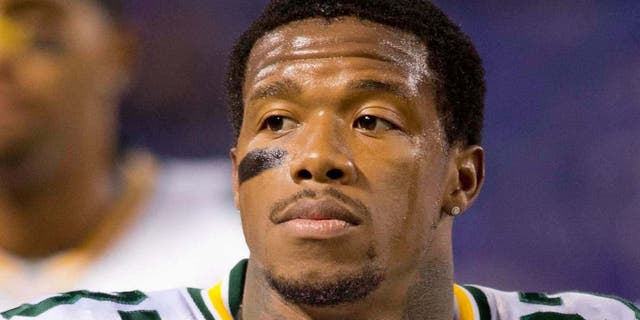 The Green Bay Packers' defense took a hit on Sunday against the Dallas Cowboys, when top cornerback Sam Shields left the game with a concussion. The team announced that he would not return at the start of the second half.
Shields injured himself while trying to make a play on Cowboys wide receiver Lucky Whitehead near the sideline halfway through the second quarter. Whitehead was limited to just a two-yard gain, but Shields' momentum sent him skidding across a wet field and into a crowd of players.
Shields stayed down for a while and was eventually led into the locker room for concussion testing. Shortly thereafter, he was ruled out for the rest of the game.
The Packers were counting on Shields to shut down Cowboys wide receiver Dez Bryant. He intercepted a ball in the end zone that tipped off of Bryant's hands on Dallas' first drive of the game. His efforts helped limit Bryant to just one catch for nine yards in the first half.
Rookie Damarious Randall stepped into the role of Green Bay's No. 1 cornerback after Shields went down.