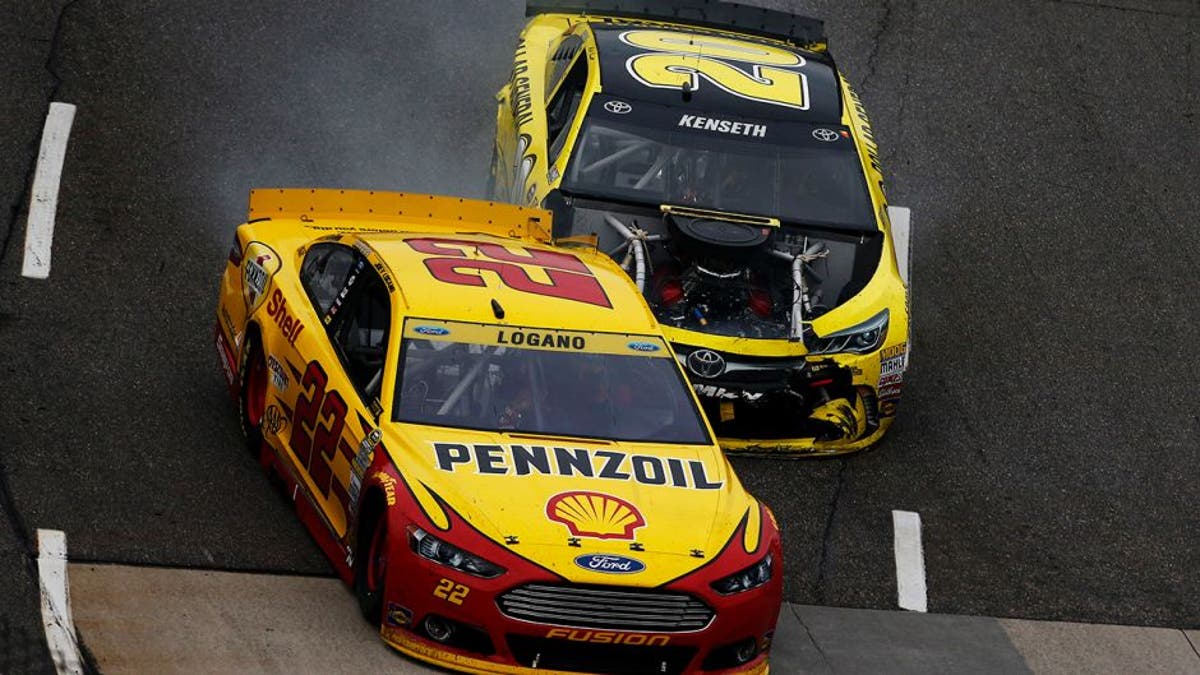 NASCAR returns to the scene of the crime this weekend, and expect emotions to be high once again.
I'm talking, of course, about tiny Martinsville Speedway, where last year a furious Matt Kenseth, tired of being hit by Team Penske drivers Brad Keselowski and Joey Logano, altered the course of the Sprint Cup championship.
Earlier in the Chase for the NASCAR Sprint Cup, Kenseth was leading at Kansas Speedway when he Logano hit him and spun him out. And at Martinsville, Keselowski wrecked Kenseth on a restart.
After his Joe Gibbs Racing crew repaired his car and got him back on track, Kenseth deliberately and with malice aforethought stuffed Logano in the wall just as it appeared Logano was going to win his fourth consecutive race.
The repercussions were swift and profound: With Logano out of the race, Jeff Gordon scored an emotional final victory of his career and advanced to the championship round of the Chase.
Kenseth was suspended for two races and Logano was knocked out of title contention. Prior to Martinsville, Logano and Kenseth won 11 races in 2015. Neither man has won since.
In the off-season, NASCAR adopted rules of behavioral conduct to address transgressions like what occurred at Martinsville last year.
And guess what? The track is using footage of the crash in its television commercials to sell tickets to Sunday's STP 500.
"Yeah, it stirred up controversy but what do people want me to show, the pace laps?" Martinsville president Clay Campbell told the Associated Press.
"I get paid to sell tickets. I don't think that crossed over the line."
And that's the dirty little secret: NASCAR can pass all the rules it wants to try and deter bad behavior, but old-fashioned rivalries and hate sell tickets.
NASCAR wouldn't have come up with its policy of "boys, have at it," if it didn't want the racing to be hard and physical, which is exactly what happens at Martinsville.
Over its long history, Martinsville has produced plenty of high drama and will produce plenty more.
And that's a good thing.
I understand one driver using his car as weapon to drill somebody into the wall is not a good thing for either driver.
But like it or not, it's good for business.
And that's part of what makes Martinsville must-see TV.