Opinion: Johnson took high road in altercation with Harvick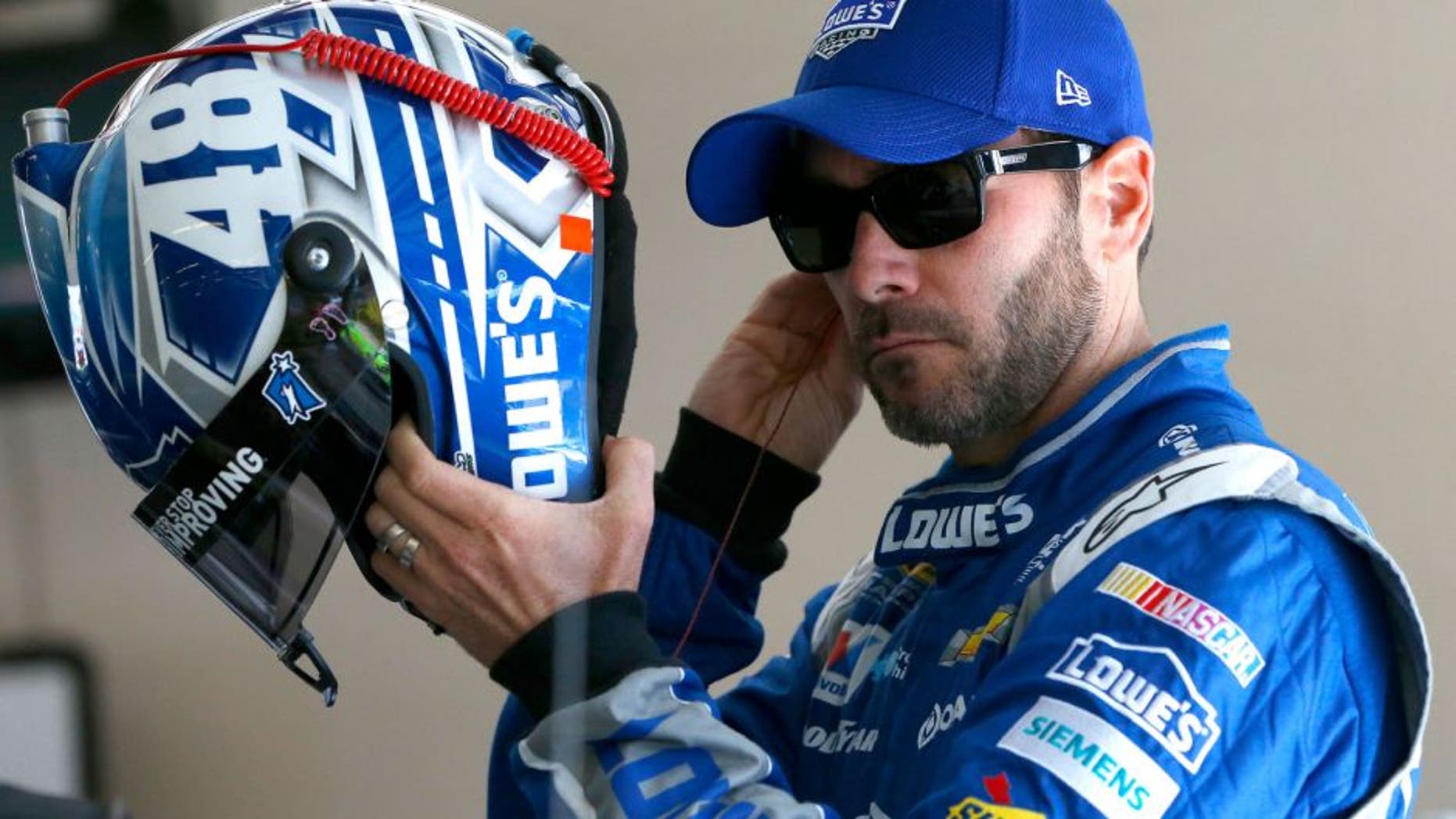 Jimmie Johnson had every right to be downright furious. He also had every right to hit back.
When Kevin Harvick came storming out of his motorhome and punched Johnson in the chest a few minutes after Sunday's Chase opener at Chicagoland Speedway, the six-time Sprint Cup Series champion could have put Harvick in a headlock, threw a punch or kicked him in a delicate area.
This kind of response would have been natural for most people, and perhaps totally justified in Johnson's case.

But instead of taking a course of action that would only cause matters to escalate, Johnson pointed his finger and said something to Harvick -- one of NASCAR's most notoriously bombastic drivers. Then, Johnson did what few others would have done in that situation: He walked away.
Was this the right thing to do?
There are no doubt a lot of fans who would've liked to see Johnson -- one of the sport's most polite, politically correct, even-tempered, statesman-like drivers -- fly back at Harvick in a fit of rage.
In all reality, it probably exhausted every ounce of restraint Johnson had to not fight back.
But fighting isn't Johnson. It never has been, and it never will be.
Through the course of his lengthy and astonishingly successful career in NASCAR's top series, Johnson has been visibly frustrated at times. He's criticized competitors. And, yes, he's even wrecked a few along the way.
In fact, it's possible that Johnson was indeed to blame for the contact and subsequent fire failure that sent Harvick into the wall at Chicagoland, resulting in the Stewart-Haas Racing driver's 42nd-place finish and his hopes of a second consecutive title being severely damaged.

But instead of engaging Harvick and turning a heated post-race exchange into an all-out fisticuffs, Johnson took the high road.
The question everyone wants answered, of course, is why he chose not to ring Harvick's bell.
Was it because he didn't want his two young daughters to witness their dad fighting on national TV?
Was it because he didn't want longtime sponsor Lowe's and Hendrick Motorsports to be seen in an unfavorable light?
Did he fear that sparring with Harvick might lead to a penalty, ultimately jeopardizing his hopes of a record-tying seventh Sprint Cup Series title?
Ultimately, only Johnson -- and perhaps a few close confidantes -- know his reason or reasons for simply walking away.
As much as a full-fledged fight between two of NASCAR's biggest stars might have spurred TV ratings and generated even more interest in the sport heading into the season's final weeks, Johnson's refusal to take an eye-for-an-eye, tooth-for-a-tooth action toward Harvick will pay off for him in the long run.
For now, he can sleep well at night knowing that on Sunday he was the better man.