Open-wheel laid groundwork for Stewart's NASCAR career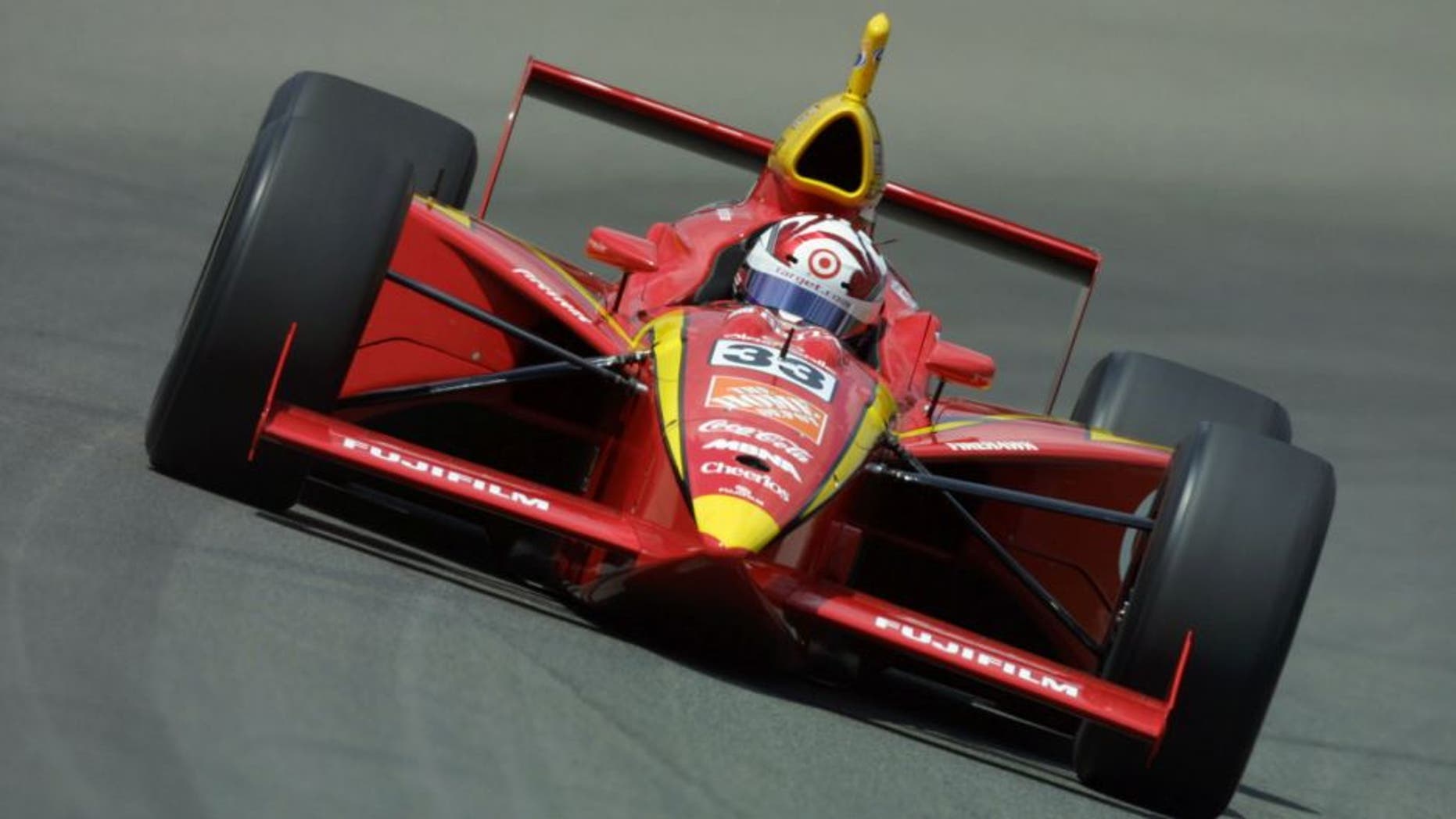 KANNAPOLIS, North Carolina -- It was 20 years ago when a young driver from Columbus, Indiana, was making history as the first driver to win all three United States Auto Club National Championships in the same season. In 1995, there was little the competition could do to stop Stewart as he won the Midget, Sprint and Silver Crown titles -- the first driver ever to achieve that sweep of Open Wheel Racing's three major championships.
It laid the foundation for Stewart to move up to the Indy Racing League during its inaugural season in 1996. He quickly became the fresh American face of the series that was founded by former Indianapolis Motor Speedway President Tony George and would feature the Indianapolis 500 as its cornerstone event.
It was a magical time for Stewart, who announced his retirement as a NASCAR Sprint Cup Series driver on Wednesday but said he will continue to compete in various forms of racing. When asked if that meant a return to the Indianapolis 500 as a driver for the first time since 2001, Stewart was definitive in his response.
"No," Stewart said flatly.
To date, Stewart remains the only driver to win an IndyCar title (1997 Indy Racing League championship) and a NASCAR Cup title (2002, 2005 and 2011) in his career.
"So far," Stewart said about that impressive accomplishment. "But records are made to be broken, and somebody else can come along and do the same thing. It's always a possibility.
"It's neat to be the first guy to do it, but I wouldn't venture to say I'll be the last."
Stewart also spoke about how he would like to be remembered for his success in USAC and in IndyCar as he achieved three wins and the 1997 title when he was a full-time IndyCar driver from 1996 to 1998.
"We've been pretty fortunate to have a lot of great years in racing, and I still think we have a lot left to do driving race cars in the future," Stewart said. "There's a lot of events and a lot of places that I want to go to that I haven't had the opportunity to go to, and like I mentioned, I really am looking forward to the Haas F1 program and being able to go and hang around with Gene Haas (co-owner of Stewart Haas Racing and Haas F1). Those cars absolutely fascinate me.
"Having the opportunity to go do some other things outside of NASCAR is, you know, it's time to do that. It's time to be able to not be focused 100 percent seven days a week on the NASCAR side. It doesn't mean we won't work hard and stay focused on the task at hand, but there's other things that I want to do the rest of my life that I haven't been able to do so far."
In his first Indy car contest, Stewart led 37 laps and finished just .866 second behind race winner Buzz Calkins. Stewart was the second-fastest qualifier for the his first Indianapolis 500 in 1996, but he started the race on the pole after his teammate and pole winner Scott Brayton was killed in a crash in practice at the Indianapolis Motor Speedway. Stewart would lead the first 44 laps of the race to establish a record for most laps led by a rookie at the stat of the Indy 500.
Stewart finished 24th after engine failure on Lap 82 dropped him out of the race.
In 1997, Stewart led a series-high 812 laps and scored his first career Indy car race with a victory at Pikes Peak International Raceway on June 29, 1997. He went on to win the 1997 championship of the Indy Racing League, which became the Verizon IndyCar Series in 2008.
In 1998, Stewart won the season-opening Indy 200 at Walt Disney World and claimed his third career Indy car win at New Hampshire Motor Speedway. It was a season where Stewart was never lower than second in the Pep Boys Indy Racing League standings, but Kenny Brack went on to win the championship.
It would be the final full season for Stewart in Indy car racing. After moving to NASCAR with Joe Gibbs Racing in 1999, Stewart formed an Indy 500 team with Larry Curry in 1999 and finished ninth in the 500. He also finished 14th in the Coca-Cola 600 NASCAR race, completing 399 of the 400 laps later the same day. Stewart did not race in the Indy 500 in 2000 but returned with team owner Chip Ganassi in 2001 to finish sixth in the 500, completing all 200 laps. A few hours later, Stewart finished third in the 600, completing all 400 laps at Charlotte Motor Speedway and to become the first driver to finish all 1,100 miles the same day in "The Double."
Although Stewart has not driven an Indy car since the 2001 Indianapolis 500, rival team owner Roger Penske offered him a ride in the 2013 Indianapolis 500 shortly after his driver, Brad Keselowski, won the 2012 NASCAR Sprint Cup championship. Penske put Stewart on the spot at the NASCAR Sprint Cup Banquet in Las Vegas in November 2012.
Stewart thought about it briefly, but turned down the winningest team owner in Indianapolis 500 history. He acknowledged on Wednesday that there are times he wonders if he should have taken Penske's offer.
"There's days I wonder if I should have taken Penske's offer to run the 500, there's days I wonder if I should have back in '96 at the end of the year taken Rick Hendrick's offer to drive the 25 car and there's days that I wonder if I should have taken Barry Green's offer to drive for Team Kool Green in the CART series," Stewart said. "I think it's all worked out pretty good since then, so I think we've made the right decisions.
"We've always trusted our gut instinct, and I don't think it's led us wrong yet."
It was Stewart's diversity as both an IndyCar champion and a NASCAR champion that made him special behind the wheel.
"The Indianapolis Motor Speedway has seen many talented drivers compete over the last 106 years, but very few possessed the ability to be competitive in every aspect of the sport like Tony Stewart," said IMS President Doug Boles. "Tony's ability to adapt and get the most out of a USAC midget or sprint car, an Indy car or a NASCAR stock car makes him the modern day version of A.J. Foyt and Mario Andretti. It doesn't matter what you call the car or where it races, Tony Stewart can race it and race it to the front. He is also one of the very few drivers that has been able to transition his success as a driver into successful team and track ownership.
"As a proud Hoosier, Tony's triumphs at the Indianapolis Motor Speedway have been some of the track's most special moments. We look forward to celebrating Tony's driving career throughout 2016, cheering him on in person at the Brickyard 400 and continuing to watch his team compile many more achievements for years to come."
With a return to IndyCar racing out of the question, Stewart mentioned Modified Racing and even the Rolex 24 at Daytona as possibilities.
"All of the above," Stewart said. "That's the fun part. The schedule that we keep as drivers, especially being an owner and a driver now, the schedule you keep is impossible really to do much of anything else outside. I haven't really made plans officially yet of what I want to do, and I think the nice part is it's nice to not have a plan, just to know that we're going to take the opportunity to do some other things, and we'll try to figure it out.
"There are great racing across the country and there's neat marquee events that you look at in the paper, and you're like, man, it would be really cool to try that. We're now going to have that opportunity in a couple years to do that."
Stewart's idol is the legendary Foyt, the first driver to win the Indianapolis 500 four times and the all-time IndyCar victory leader with 67 wins. He hasn't spoken to Foyt about his decision but expects to hear an earful when he does.
"He's probably going to yell at me like he normally does when I call him," Stewart said. "I'm sure I'm going to get a bunch of grief, but I'm trying to be as nice today as I can. But I'm sure he's going to give me a lot of grief over this.
"But I think he'll be proud of who we picked. I think Clint Bowyer fits that style that A.J. and I have always had, and I think he'll carry the torch pretty well for us."