Offensive line woes have Wilson, Seahawks scrambling for answers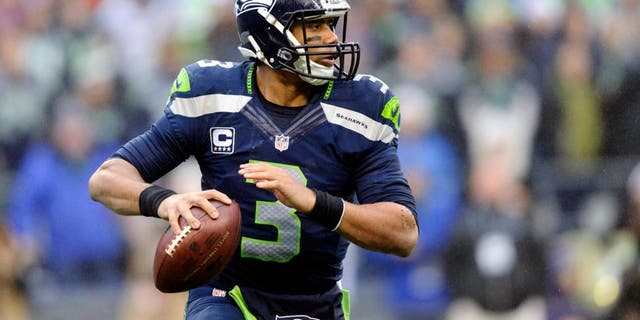 NEWYou can now listen to Fox News articles!
Although the Seattle Seahawks are no strangers to comparisons with the San Francisco 49ers over the past few seasons, there's a current one they can live without.
The Seahawks have rebounded from an 0-2 start with back-to-back victories, but their issues on offense are becoming a cause for alarm. Seattle has scored five offensive touchdowns on 42 drives, which is tied with the 49ers for the fewest in the NFL.
One of the biggest trouble spots - a leaky offensive line - was on display in Monday night's controversial 13-10 victory over the Detroit Lions. Quarterback Russell Wilson was sacked six times, bringing his season total to 18, and was running for his life on a number of other occasions.
"We've got to get a lot more clean," left tackle Russell Okung said per the Tacoma Tribune. "Physically, I definitely believe in our group. Right now, we are struggling. But we can get better."
Seattle has scored only one offensive TD in each of their two victories - both coming against winless teams - and Wilson has been sacked 10 times in that span. One of those sacks led to a fumble and Detroit's only touchdown on Monday night.
"We'll just go back and figure it out," Seahawks coach Pete Carroll said. "Right now we're just trying to build these guys and get the most out of them that we can, and get them to fit together and feel one another. It's all upside for us."
MORE NEWS: Want stories delivered to you? Sign up for our NFL newsletters.