Notre Dame has proven track record when it comes to close games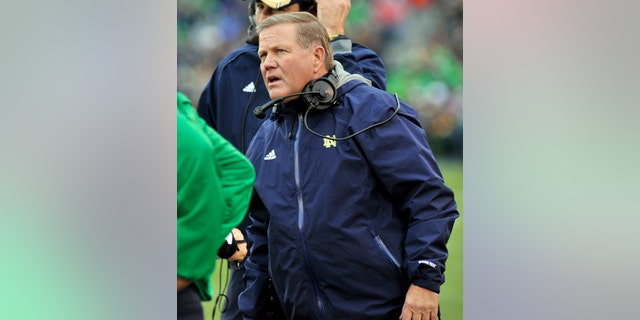 NEWYou can now listen to Fox News articles!
SOUTH BEND, Ind. – The good news for No. 24 Notre Dame is its 10-0 in games decided by a touchdown or less the past two seasons. The bad news is the Irish were favored by two or more touchdowns for half of those close ones.
Coach Brian Kelly says he's not concerned about margin of victory. Kelly says he understands the perception that perhaps the Irish haven't won some games by as large a margin as expected, but doesn't agree with the premise. He says winning is hard.
Another close game against Pittsburgh on Saturday wouldn't be a surprise. Notre Dame's last five games against Pitt have been decided by a touchdown or less, with two of them going to overtime.