North Korean cheerleader accidentally claps for the Americans, report says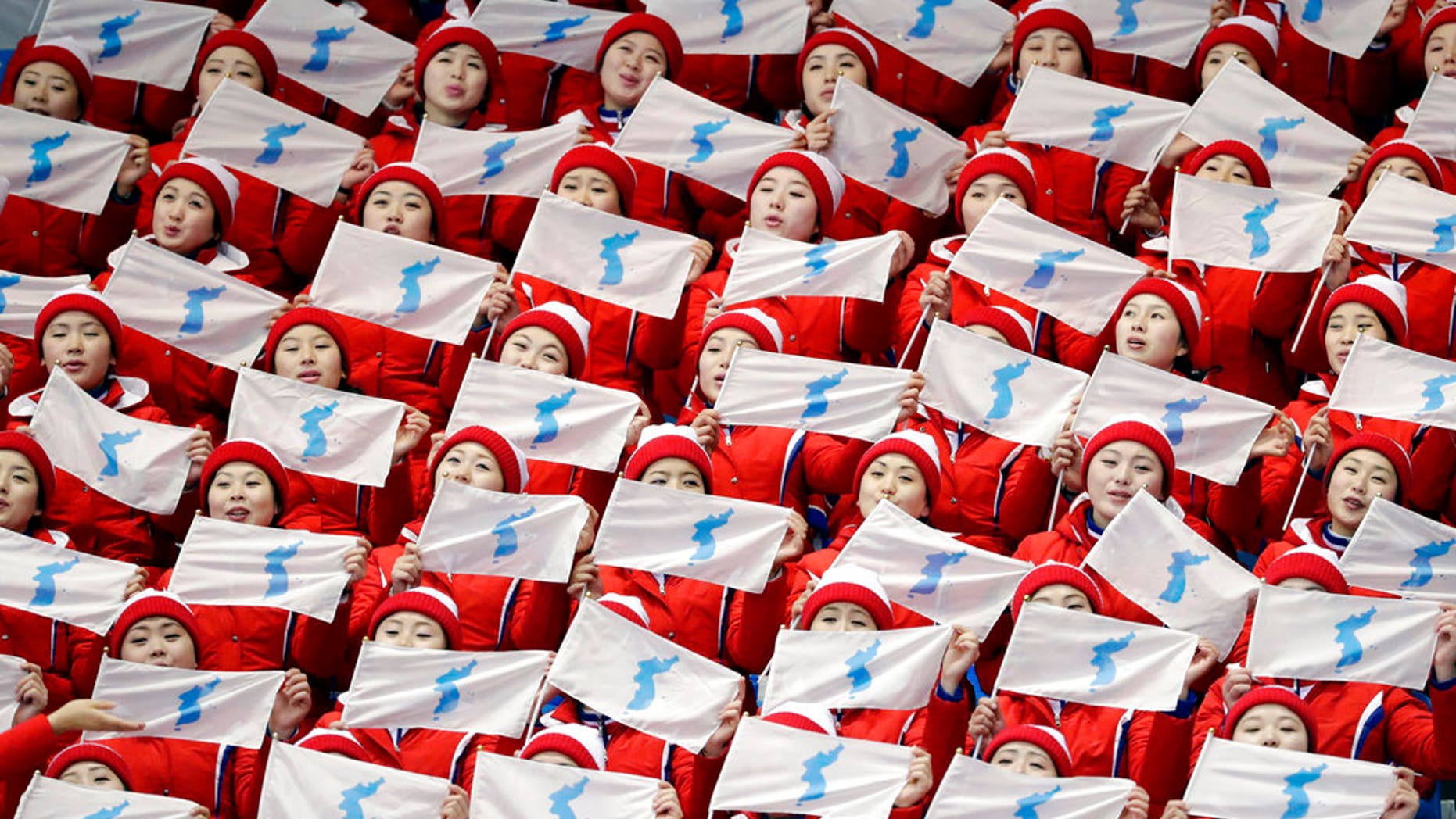 Japanese news cameras at the Winter Olympics in Pyeongchang caught a North Korean cheerleader 'accidentally' clapping for two American figure skaters during last Thursday's competition, The Daily Mail reported.
The 'clapping' cheerleader was flanked by other members of the North Korean cheer squad as they watched the pair skating short program. The 'army of beautifies' cheered in unison and waved the North Korean flag for their own figure skaters, Ryom Tae Ok and Kim Ju Sok.
But the girls became stoic when American skaters Alexa Scimeca Knierim and Chris Knierim took the ice. The lone cheerleader unwittingly clapped for the American skaters with a half-smile. A fellow cheerleader to her left is seen elbowing her and quiet muttering something.
The lone cheerleader then drops her hands to her lap and loses the smile.
The North Korean skating duo were the only North Koreans to qualify for the competition and finished 13th out of 16 teams.
The squads are usually made up of young women, often students or government workers from Pyongyang, selected for their looks, musical skills and family standing.
At their first appearance at a competition, an ice hockey game featuring the joint North-South women's team, they started off with a popular North Korean song called "Happy to Meet You."
That had been a matter of concern.
Pretty much every song performed in public in the North is political (as is everything else; that's what totalitarianism means, after all), and even tunes that might sound like simple love songs are almost always devoted to Kim Jong Un or one of his predecessors.
In a later game, one squad held up masks of a handsome young man, which some observers speculated was Kim Jong Un's grandfather, Kim Il Sung. That would have clearly run afoul of organizers' expectations. Officials quickly denied the rumors, though it remains unclear who the mystery man was intended to be.
The Associated Press contributed to this report