Noah Gragson to drive full time for Kyle Busch Motorsports in 2017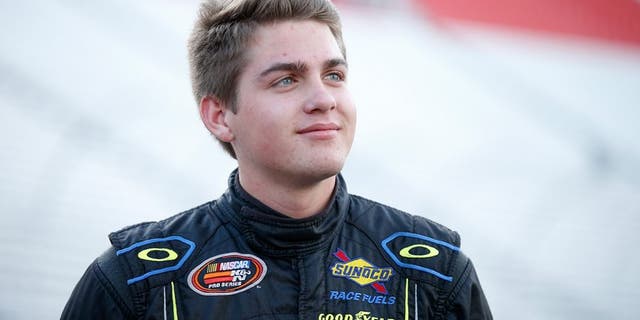 Kyle Busch Motorsports announced Friday that Noah Gragson will drive full time for the organization in the NASCAR Camping World Truck Series next season.
The 18-year-old Las Vegas native has moved up the ranks through the NASCAR Next program, while also following in the same footsteps as team owner and 2015 Sprint Cup champion Kyle Busch.
Gragson started at the age of 13 in the Bandoleros division at the Bullring -- a 0.375-mile paved oval at Las Vegas Motor Speedway. He moved up to the Legends division in 2014 and later began racing in the Super Late Models division at the track.
"It's been very rewarding the last few years that Samantha and I have been able to provide an opportunity for young drivers to break into the Truck Series and with Noah being from Las Vegas and getting his start in racing at the Bullring like I did, you could say this one really hits home for me," Busch said.
Gragson took his talent to the NASCAR K&N Pro Series West at age 16, visiting Victory Lane in just his third start in 2015. He went on to earn Rookie of the Year honors with a total of two wins, one pole, seven top-five and 11 top-10 finishes.
In 2016, Gragson has recorded four wins, 11 top-five and 18 top-10 finishes in the K&N Pro Series East and Pro Series West divisions combined.
"It's hard to believe that about four years ago I toured Kyle Busch Motorsports as a young fan and aspiring driver in awe of the massive trophy collection, how immaculate the shop was and getting the chance to meet Darrell Wallace Jr. -- now just a short time later I'm going to be competing for them full time in the Camping World Truck Series," Gragson said.
Per the team's release, Gragson's sponsors, truck number and crew chief will be announced at a later date.