NFL.com: Raiders WR Amari Cooper is Offensive ROY favorite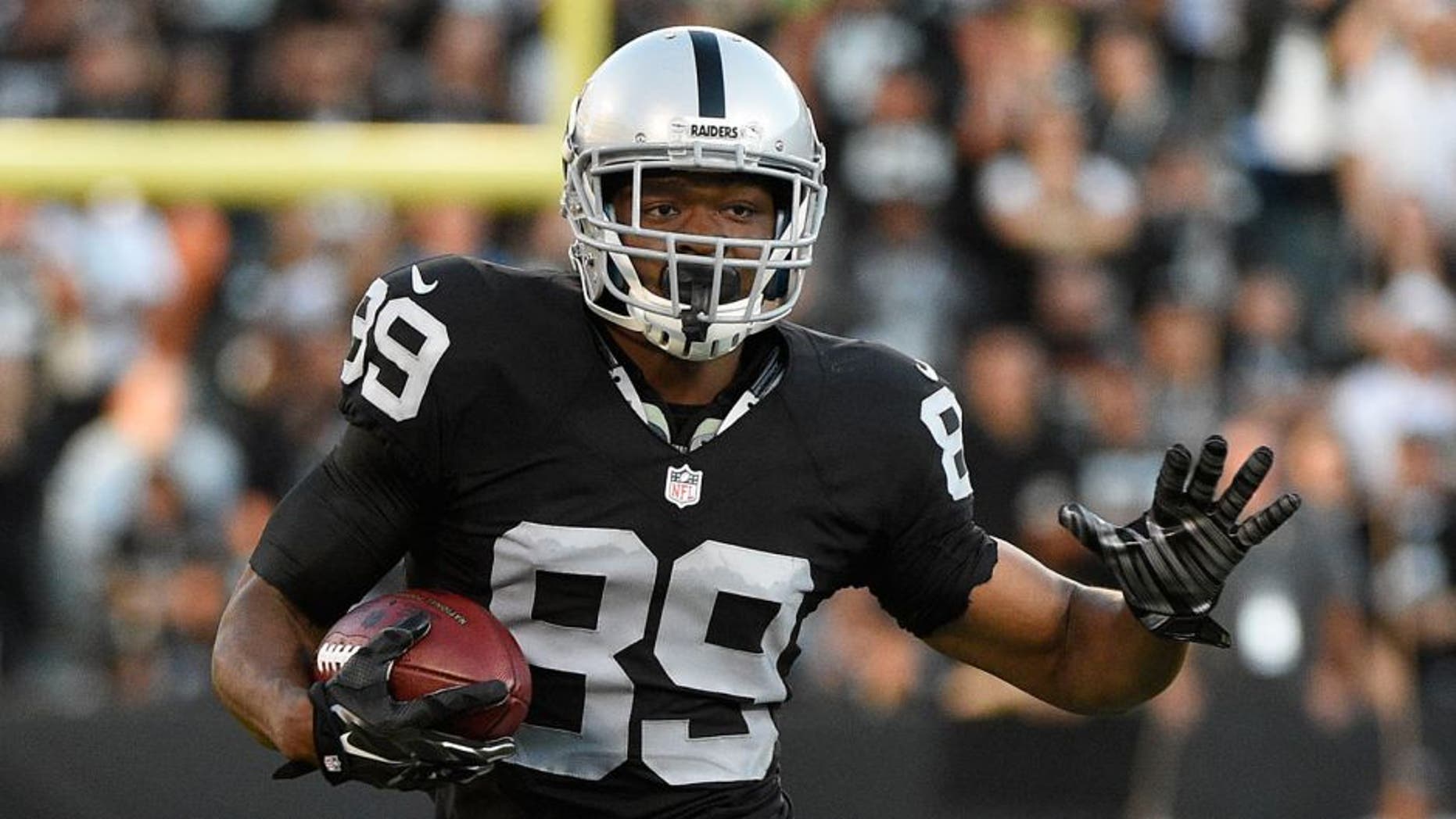 The Raiders' star pick out of Alabama figures to keep rolling in the pros.
In fact, receiver Amari Cooper the consensus pick for NFL Offensive Rookie of the Year, according to a poll of writers and contributors on NFL.com.
The Raiders proved this preseason that they'll do anything to get the ball in Cooper's hands. There's no reason to doubt his chances.
That SEC background also helps. Three of the last four winners were out of college football's toughest conference, including fellow 'Bama product Eddie Lacy and fellow receiver Odell Beckham Jr.
Here' what each expert had to say about Cooper's shot at some rookie hardware:
Jeffri Chadiha: He's the most polished receiver in this draft class and he's about to become Derek Carr's favorite target.
Adam Schein: This one was tough. I love Ameer Abdullah and Nelson Agholor, who should both put up big numbers. But I think Cooper is going to have a fantastic season catching passes from Derek Carr in Oakland.
Charley Casserly: He has a good young QB in Carr and should be the focal point of the offense.
Elliot Harrison: How about some Raiders love? Cooper hauls in this award with 80-plus catches in his initial campaign.
Marc Sessler: He's the unquestioned top talent among Oakland's receivers. He'll pile up numbers from wire to wire.
Bucky Brooks: The Raiders' WR1 walks away with the award after notching a 100-catch season in Year 1.The Top 46,000 teams win cash with $100,000 paid to first place.