New York Mets second baseman Neil Walker still totes some Pittsburgh gear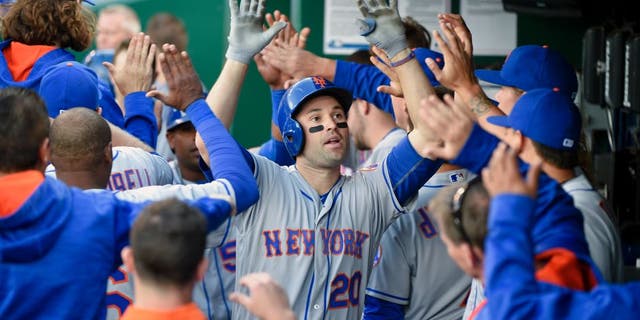 For a long time Neil Walker's story was about a guy getting to live every athlete's childhood dream of playing for his hometown team.
The Pirates grabbed the Pittsburgh native in the first round of the 2004 MLB Draft and he enjoyed a successful run there until the Pirates traded him New York Mets for pitcher Jon Niese during the 2015 Winter Meetings. That's just business and life marches on, but it's not quite that simple in this case.
Via the New York Post:
Walker has come to terms with the fact of his exile from the team he grew up rooting for, some habits do die hard. The toiletry bag with the Penguins logo on it, for instance.
"On some things," Walker said with a laugh, "your heart is where your heart is."
I'm picturing him wearing flip flops because he sounds like a kid at summer camp.
On Tuesday, Walker, who's shown a bit more pop than your average second baseman throughout his career (16 homers in 2015), hit a two-run blast against the Royals that produced the only two runs in a 2-0 Mets win.

If he does more of that, New York fans will let him wear a Pirates uniform if he wants.