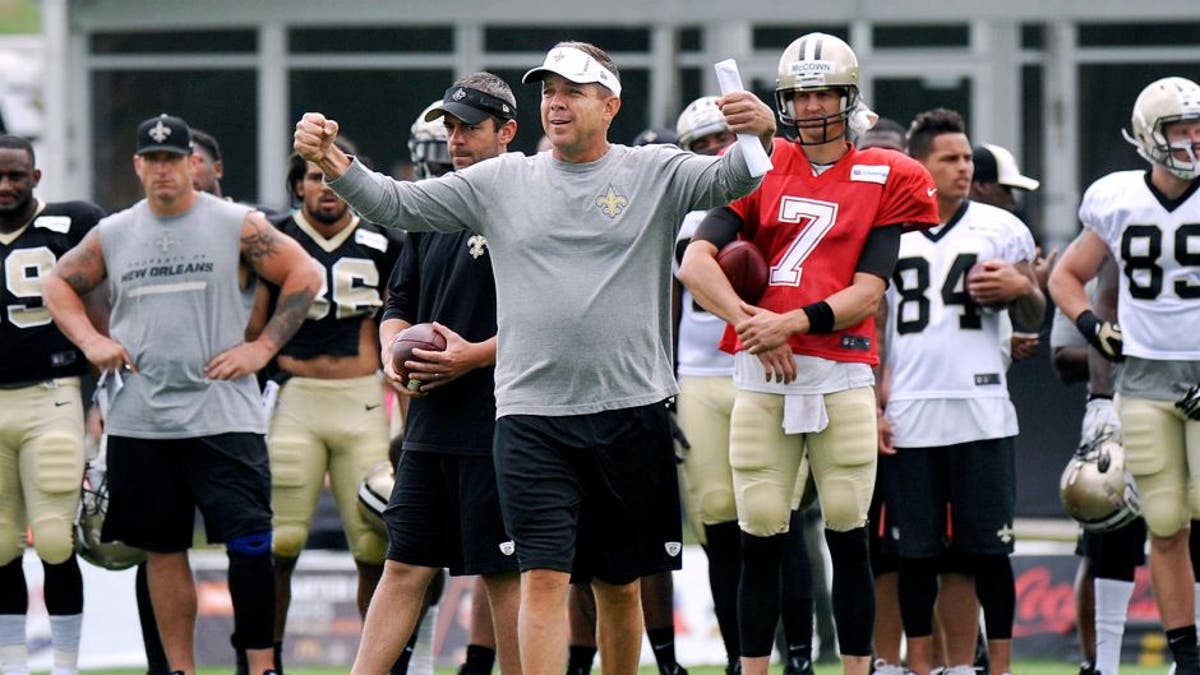 While the New Orleans Saints are in the process of sorting out who's going to be their featured return men in 2015, they are apparently taking some interesting approaches during practice. As Mike Triplett of ESPN reported, the Saints have actually put boxing gloves of their returners.
Yes, boxing gloves.
The photo below from photographer Michael DeMocker is one that fans likely won't forget anytime soon.
As you can imagine, Sean Payton was asked about it during a recent interview.
"It really forces them to put their body in the correct position to catch a ball," coach Sean Payton explained to ESPN, who said they did it once in the spring as well. "So it's a way of taking their hands away, keeping their elbows together and really locating the ball with their feet, getting set."
It's tough to figure how this got overlooked once before, but hey, at least everyone gets to see the interesting practice technique now. Better late than never, right?
(h/t ESPN and @MichaelDeMocker)