New details emerge in the attack on Mike Wallace and his daughter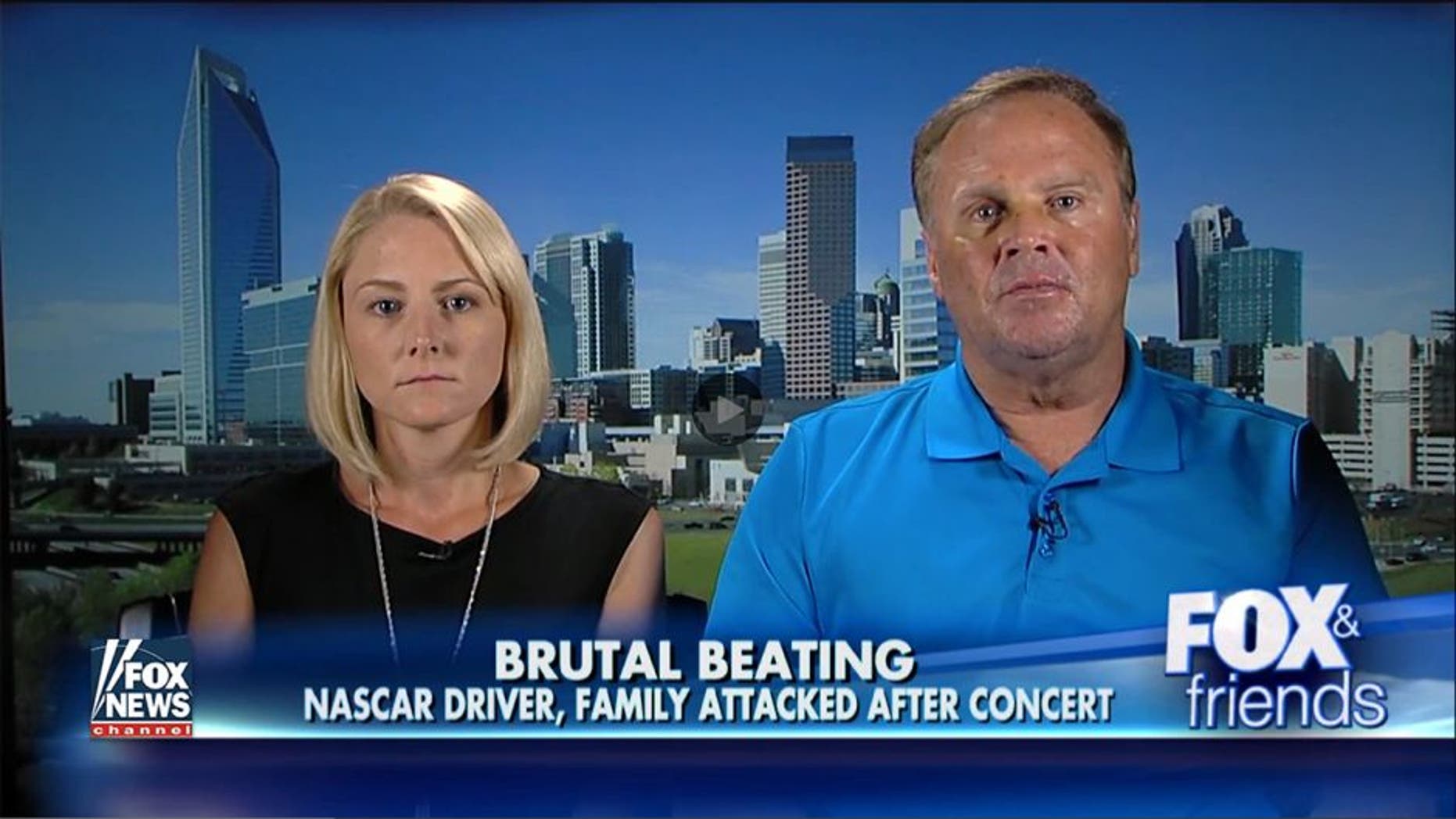 Following last week's beating of NASCAR driver Mike Wallace and his daughter Lindsey after a Rascal Flatts concert, PNC Music Pavilion in Charlotte has fired its landscaping company, according to a report on Charlotte.com.

One of the employees of that firm, Lucas Lawn and Landscaping, was charged with assault in the case, along with two other men.
"We were saddened by the regrettable events that took place on Friday, June 17," PNC Music Pavilion said in a statement obtained by Charlotte.com. "Upon learning that the offensive actions were taken by patrons who also happened to be employed by Lucas Landscaping, one of our service providers, we took swift and immediate action to terminate services provided by Lucas Landscaping at PNC Music Pavilion."
Wallace said three front teeth were knocked a few inches into his mouth and he has a black eye that is causing impaired vision. He also said he had 10 stitches in his lip.
Paul Lucas, 29, the son of the firm's owner was charged in the case, along with Randolph Mangum, 24, and Nathan Lucas, 22. All three were released on $1,000 bail after being arrested.
The Wallaces said the men that attacked them had a white truck that said "Lucas Landscaping" on the side.
Earlier in the week, attorneys for Lucas Landscaping issued a lengthy statement saying the business was not involved in the alleged assault and was being unfairly targeted on social media.
"This situation arose at an event that did not involve our business or the operation of the business in any way," the statement read in part. "The efforts being made to disparage our business and negatively impact its hardworking employees is both disturbing and uncalled for. This is, in our opinion, a mechanism being used to point blame at those who had no involvement in the matter and, simultaneously, deflect any inquiry into the actions and behavior that may have occurred at the time the situation arose by those making the accusations."