NBA's Carmelo Anthony releasing Teenage Mutant Ninja Turtles-inspired fashion line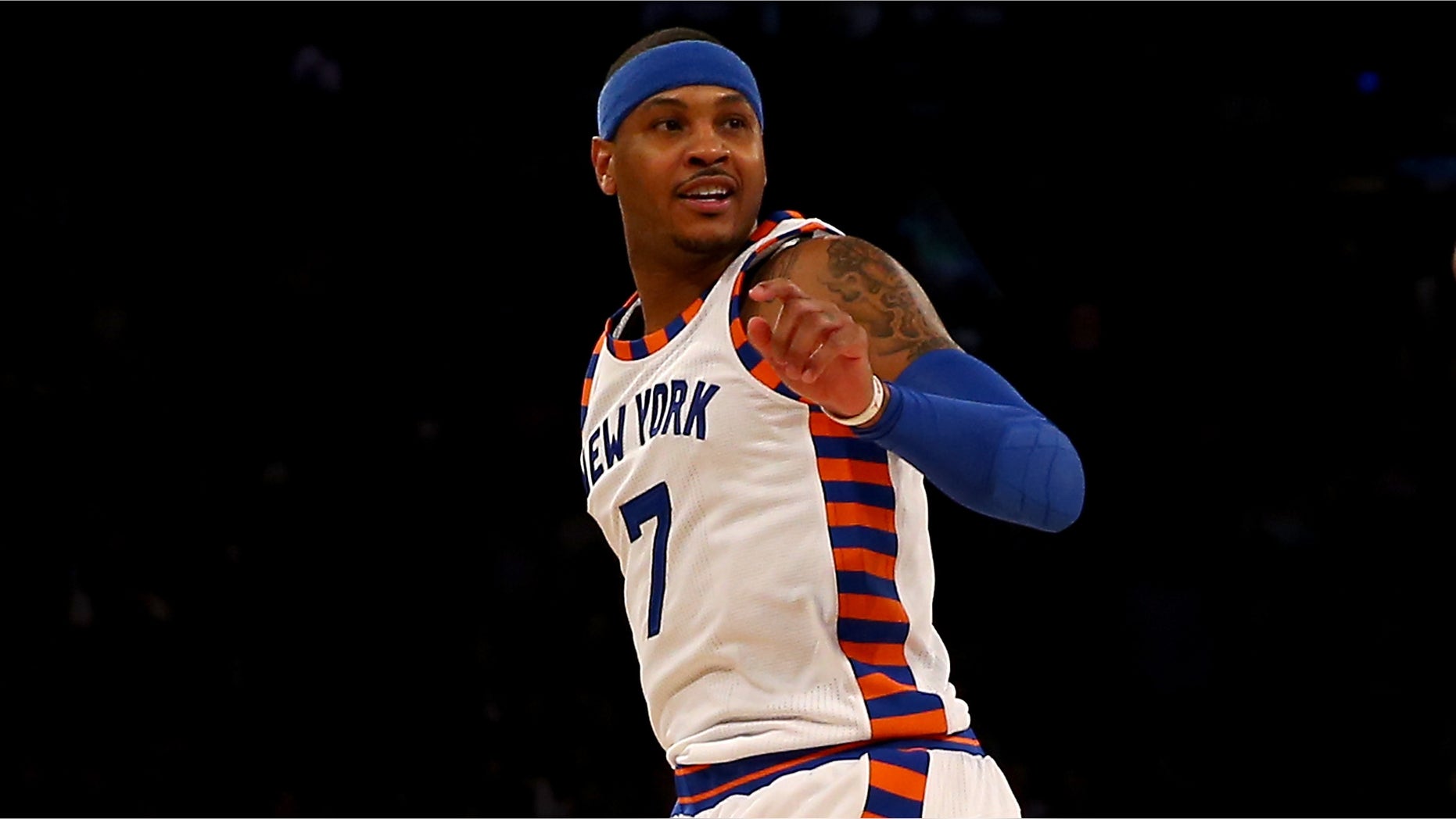 NBA All-Star Carmelo Anthony is a man of many talents on the court, and soon he'll be adding the fashion industry to his credits.
The New York Knicks' forward has teamed up with Macy's and Nickelodeon to create an active line of boys' apparel and accessories inspired by the Teenage Mutant Ninja Turtles.
According to WWD, Melo's collection will include graphic T-shirts, hoodies, pajama sets, shorts and, of course, basketballs. It will debut exclusively at all Macy's in early May ahead of the next "Teenage Mutant Ninja Turtles" film.
"The colors – which are kind of obvious, considering they're turtles – and the slogan, and the textures," Anthony, 31, told the website, "I was involved in every step. We really took our time to narrow it down and figure out what we wanted. I feel good about all the pieces."
The items, named Teenage Mutant Ninja Turtle X Melo, will be temporary – only available until they sell out.
"For me, this is a big moment," said Anthony. "I grew up on the Teenage Mutant Ninja Turtles, so to be able to partner on a boys' collection with Nickelodeon and Macy's goes beyond my wildest dreams. As a kid, they were one of the first cartoons I gravitated to."
He said the crime-fighting band of anthropomorphic turtles resonates with everybody – young and old – and that part of their appeal is that each has a distinct personality.
In addition to his new fashion line, Anthony will have a cameo in the upcoming sequel.
"I play myself," he said. "Of course, when you are on the set shooting, it feels way longer."