Navy football player dies three days after collapsing at practice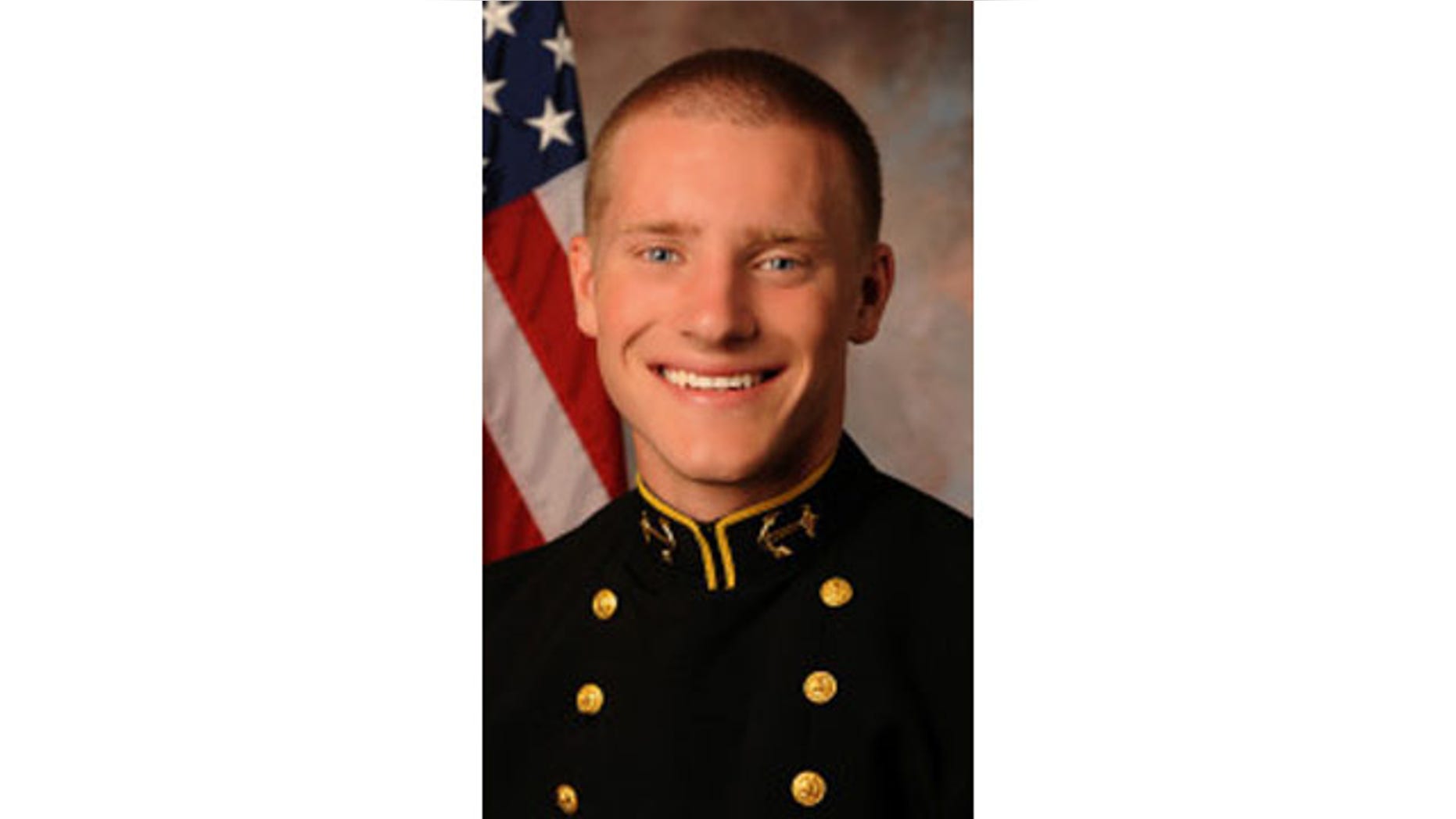 The U.S. Naval Academy announced late Tuesday that football player Will McKamey had died at a Baltimore hospital three days after collapsing during the team's spring practice.
McKamey, a 19-year-old native of Knoxville, Tenn., was a freshman slotback on the football team and a member of the academy's Third Company.
"We are all so very heartbroken by the death of Midshipman Will McKamey," Naval Academy Superintendent Vice Admiral Mike Miller said in a statement.  "This is devastating news for his family, his classmates, his teammates and the entire Naval Academy family. We offer our deepest condolences to Will's family, friends and shipmates in the wake of this tragedy."
McKamey was airlifted to the University of Maryland Shock Trauma Center in Baltimore Saturday after collapsing during the team's first padded practice of spring camp. The Capital Gazette of Annapolis, Md., reported that McKamey had undergone cranial surgery to relieve pressure on his brain.
Earlier this week, McKamey's family said in a statement released through the school that their son did not sustain "a bad hit or unusual or extreme contact."
McKamey had also collapsed while playing at Tennessee's Grace Christian High School in the fall of 2012. On that occasion, he spent time in an intensive care unit while doctors monitored brain bleeding and swelling. McKamey was cleared to play after seeing four neurosurgeons and undergoing several CAT scans and MRIs, his family said.
He did not play in a game for Navy last season.
The Associated Press contributed to this report.