NAU picked to finish near the bottom in Big Sky preseaon polls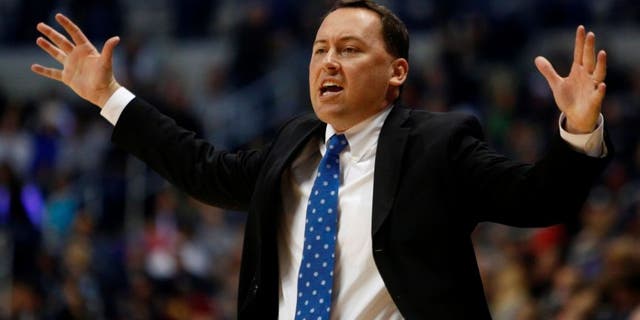 OGDEN, Utah -- The Northern Arizona men's basketball team was picked to finish 10th by the Big Sky coaches and 11th by the media in the conference's preseason polls that were released Friday.
Weber State was picked to win the conference by both the league head coaches and the media. In the coaches poll, Idaho, North Dakota, Montana, and Idaho State closed out the top five. In the media poll, Montana, Idaho, North Dakota, and Eastern Washington rounded out the top five.
Lumberjacks coach Jack Murphy enters his fifth season at NAU, which finished 5-25 last season and 3-15 in conference play.
NAU returns 10 players from last season, including senior forwards Ako Kaluna and Jordyn Martin. Kaluna averaged 12.4 points and 7.2 rebounds per game last season. Martin, the 2015 Big Sky Defensive Player of the Year, returns to the court after sitting out the majority of last season due to injury.
The Lumberjacks open the season on Nov. 11 at Santa Clara in the Cable Car Classic.
BIG SKY COACHES POLL
1. Weber State 114 (7)
2. Idaho 104 (1)
3. North Dakota 103 (3)
4. Montana 96
5. Idaho State 79
6. Montana State 73
7. Eastern Washington 56
8. Portland State 49
9. Sacramento State 44
10. Northern Arizona 36
11. Northern Colorado 25
12. Southern Utah 13
BIG SKY MEDIA POLL
1. Weber State 181 (10)
2. Montana 167 (3)
3. Idaho 158 (2)
4. North Dakota 137 (1)
5. Eastern Washington 121
5. Idaho State 121
7. Montana State 92
8. Sacramento State 78
9. Portland State 69
10. Northern Colorado 54
11. Northern Arizona 40
12. Southern Utah 30