NASCAR, NHRA scores jump in viewership on FS1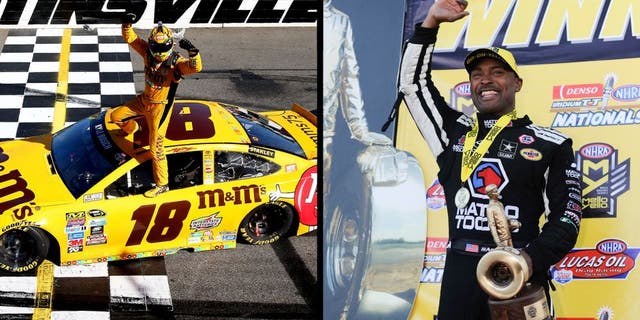 The NASCAR Sprint Cup Series race from Martinsville, the first of the 2016 season to air live on FS1, scored 4,232,000 viewers according to Nielsen Media Research, up 4% from last year's 4,061,000, making it the most-watched racing event and daytime telecast ever on FS1.
The race was the ninth most-watched telecast in FS1 history and the most-watched since Game 6 of last year's ALCS between Toronto and Kansas City.
Among adults 18-49, it was up 7% over last year's race (1,198,000 vs. 1,121,000). On FOX Sports GO, the telecast delivered 46,930 streams, 25,322 unique streamers and 1,853,642 minutes streamed.
Following the NASCAR Sprint Cup Series race, the NHRA Mello Yello Drag Racing Series from Las Vegas delivered 1,292,000 viewers, making it the most-watched NHRA event since at least 2002 and more than double last year's event on ESPN2 that aired in prime time (576,000).
In the Adult 18-49 demographic, the NHRA race scored 354,000 viewers, a 213% increase over last year's 113,000. FS1 was No. 1 across all cable networks in viewership and No. 2 across all cable and broadcast networks among A18-49 during Sunday's motor sports coverage between 1:00 p.m. and 8:00 p.m. ET.
On Saturday, FS1 scored viewership increases with the NASCAR Camping World Truck Series from Martinsville (1,177,000; up 7%), Monster Energy Supercross from Santa Clara (239,000; up 42%) and the FIA Formula E Championship from Long Beach (189,000; up 73%). FS1 was No. 1 among all ad-supported cable sports networks during the Trucks race.