Naming the Atlanta Hawks' all-time starting five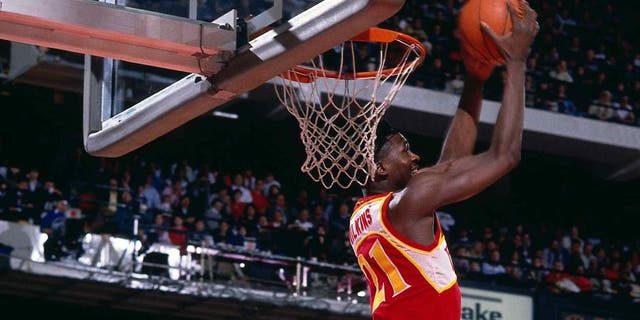 NEWYou can now listen to Fox News articles!
With the dregs of the NBA offseason upon us, it's time to make hypothetical lists and lineups that will never play out.
Over at Yahoo Sports, Kelly Dwyer is making the all-time starting fives -- with one center, two forwards and two guards, a la the All-NBA team -- for each franchise.
For the Atlanta Hawks, Dwyer chose Dikembe Mutombo as his center, Bob Pettit and Dominique Wilkins as his forwards, and Joe Johnson and Lou Hudson as his guards.
Here is an excerpt of Dwyer discussing Wilkins, arguably the most iconic Hawk:
"F: Dominique Wilkins. The go-to force behind a litany of powerful if badly-timed Hawk teams in the 1980s and early 1990s. Averaged nearly 26 points per game for the Hawks despite working under coach Mike Fratello, who kept the game flowing at a snail's pace (while still winning heaps of games). Was the national face of the franchise after a decade's worth of desultory years, rotating (if not quite good) coaches, and hoped-for on-court saviors."
What's your take? Do you agree with Dwyer? Disagree? Who did he leave off the list? What would your all-time Hawks lineup look like?
(H/t Yahoo Sports' Ball Don't Lie.)