Music to his ears: Seahawks' Wilson jumps at chance to sack J.J. Watt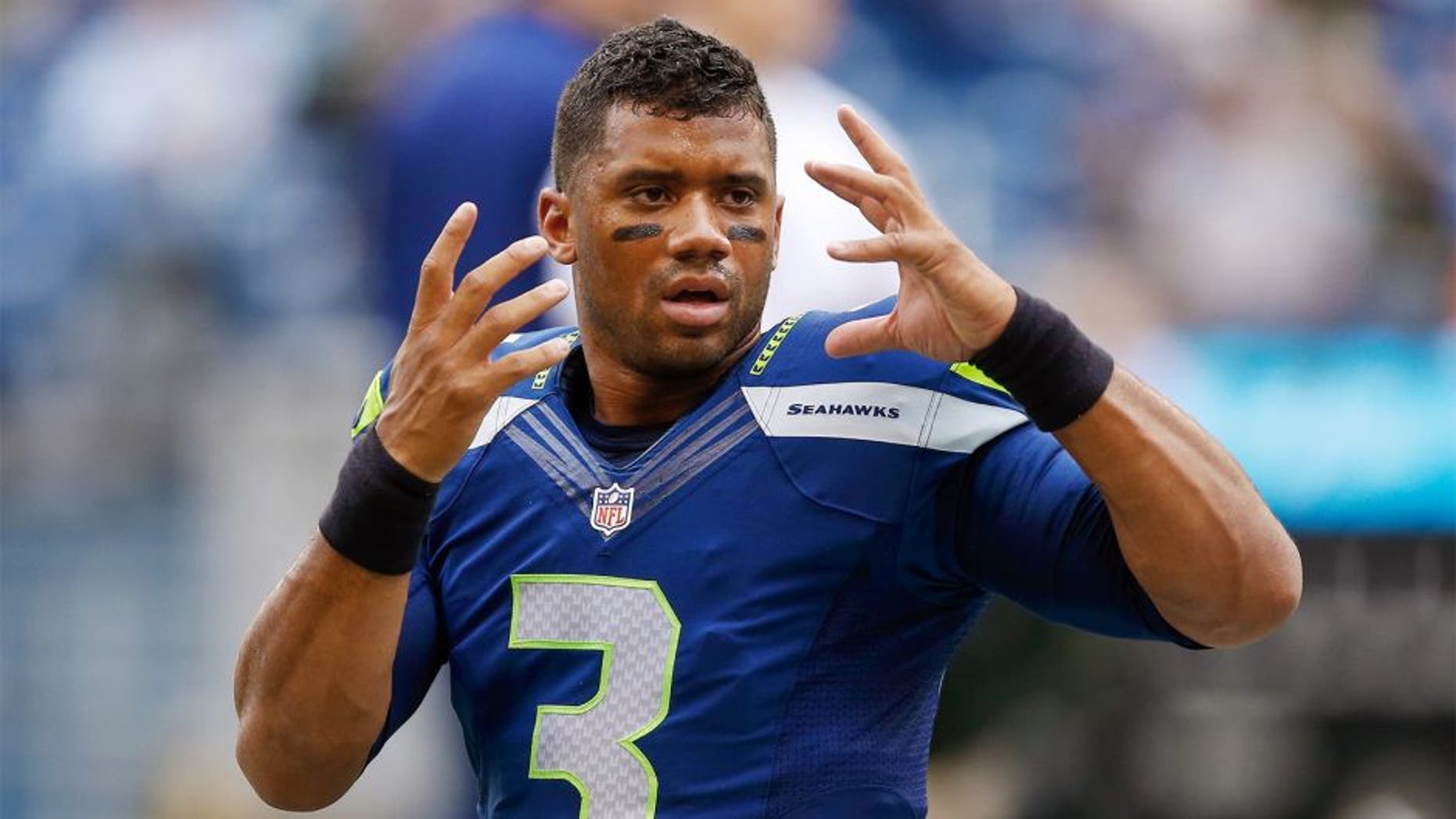 Seahawks quarterback Russell Wilson sacked J.J. Watt's likeness. Otto Greule Jr. Getty Images
Turnabout is fair play for Russell Wilson when it comes to facing Houston Texans defensive end J.J. Watt.
Wilson has faced Watt only once on the field - a 23-20 overtime win for the Seattle Seahawks in September 2013. Wilson was sacked five times in the game and Watt was credited with a half-sack.
More than two years later, the fourth-year Seattle quarterback found himself face-to-face with Watt at San Francisco International Airport and decided to get that half-sack back.
Staring at a Bose display advertisement featuring Watt, Wilson flipped roles with the Texans star. He simply turned the ad around to bring his own image into full view of the public.
"That's more like it," Wilson said in a four-second video of the scene that he posted on his Twitter account.