Mullen shoulders the blame for clock management miscue against LSU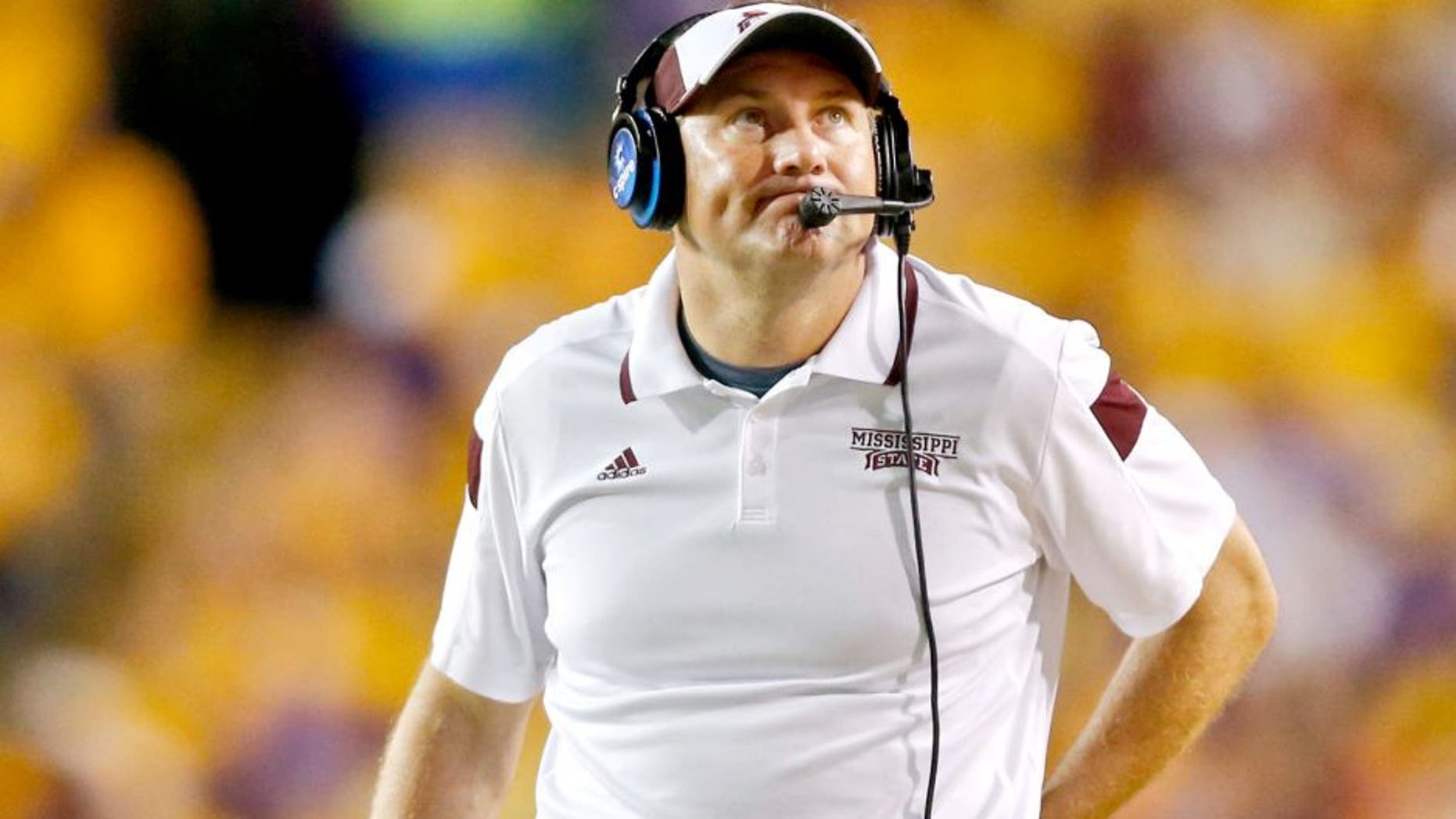 There was plenty of blame to go around following Mississippi State's 22-19 loss to LSU Saturday, from a failed two-point conversion, to the missed 52-yard field goal kick as time expired to the botched clock management which resulted in a delay of game penalty just before the game winning attempted kick.
Mississippi State's head coach has come out and taken the blame for the latter miscue, even though senior quarterback may be the one that's truly to blame for the mistake.
"To me, I think we executed unbelievably well (on the final drive) until me -- I made the call. I have to do a better job of realizing the situation," Dan Mullen said during his Monday press conference. "We had the ball at the 29-yard line. I knew we were going into the wind. My thought, I wanted to get the ball to the 20 for a field goal. I wanted to score a touchdown and not even have to kick the field goal, obviously. Getting the ball to the 20.
"In retrospect, we should have probably just stuck with our guts and get it to the 25-yard line, like we always talk about. The three last play calls were on me. When you look at that situation and you have one timeout left and it is 1st-and-10, if you run it on that situation and don't get a first down, that is the last play you run. You will take the timeout and kick the field goal. There is not going to be enough time at that point to set it and run another play."
Credit should be given to Mullen for protecting his star player, but Prescott has got to notice the play clock running low and take the timeout to prevent a long kick from becoming even further out.
The Bulldogs now have a chance to right the ship against Northwestern State before facing their next SEC opponent on the road at Auburn. If State has an opportunity to win it late, Mullen and his quarterback had better not make a similar mistake. The head coach can't take the fall for every failure of his team in every SEC loss.
"The delay of game that is solely on me," Mullen said. "That was me trying to force, trying to go 10 yards instead of the four. … I think I misjudged that deal at the end of the game and that's on me."