MMA: World World Series of Fighting Kicks Off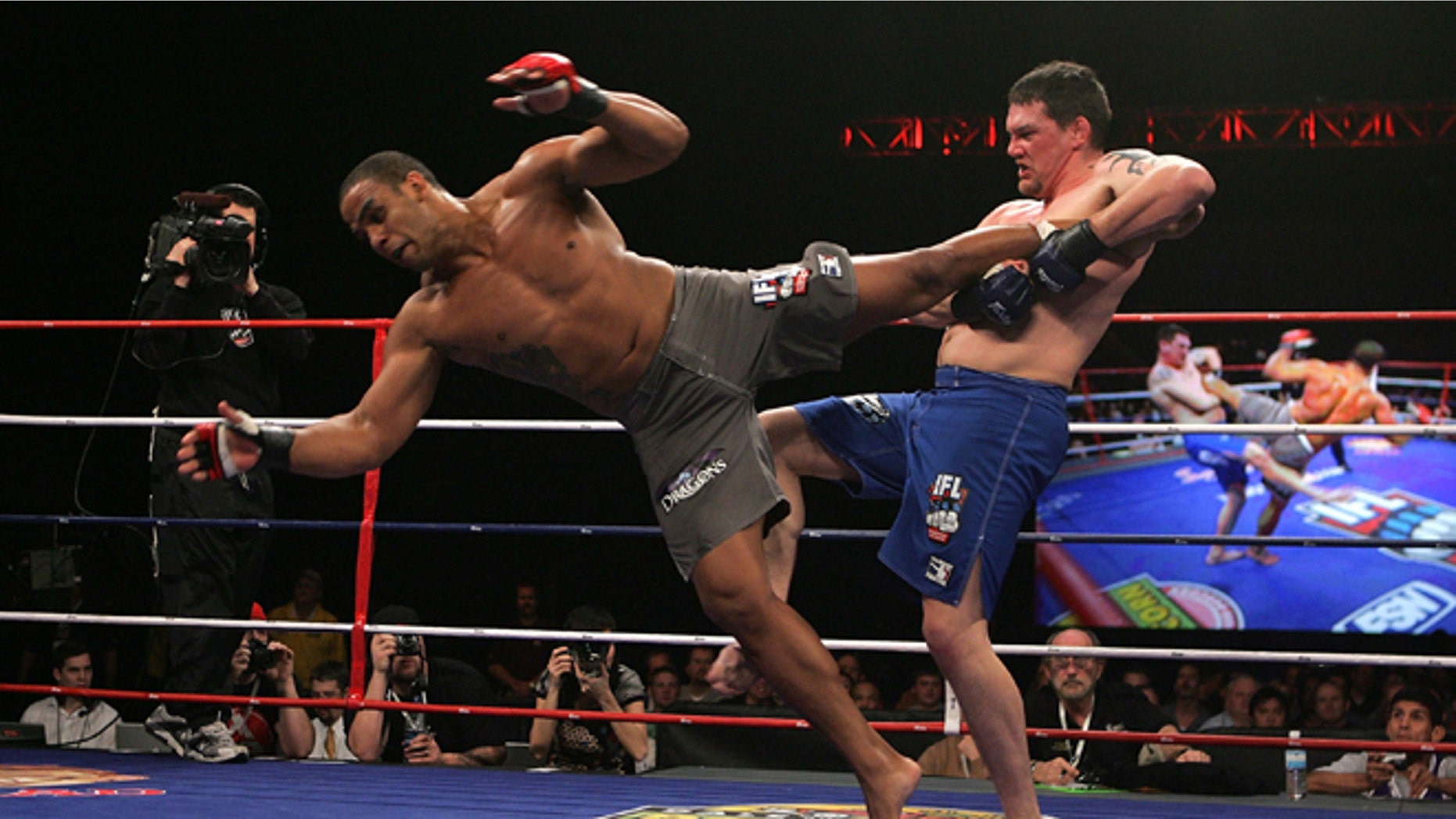 The World Series of Fighting kicks of Saturday night and for a fledgling promotion its first ever show could not have hoped for a better set of circumstances. Yes, it may feature a set of UFC, Strikeforce and Bellator retreads on its roster, but that's not bad for an organization starting from scratch. More importantly with a Strikeforce card being cancelled on the same night, the WSOF will have top billing for fight fans with five of the eleven bouts on the card being televised.
One fight viewers can look forward to is the headline bout of Andrei Arlovski (17-9) and Devin Cole (20-9-1). Arlovski is a long way away from his days as the undisputed UFC heavyweight champion, but he's a name, and more importantly a name that can still show glimpses of the skills that took the bearded Belarusian to dizzying heights in the sport. A four fight losing streak that ended in 2011 might seem more than ominous, but Arlovski's formidable skill set will no doubt offer fans something exciting to watch as Arlovski still remains the only fighter to knock out bruiser Roy Nelson.
As for Devin Cole, like every fighter on the card, he may not be in the UFC right now, but it seems its only a matter of time for the hard hitting Oregonian. In his last two fights he has beaten Shawn Jordan and Gabriel Salinas-Jones both current UFC fighters, so not too shabby as first offerings go.
On the undercard, one fight fans should keep an eye on is former bantamweight star Miguel Torres (40-5) facing off against Marion Moraes (8-4-1). Torres is another former UFC faded alumni, a fighter with a seventeen fight win streak in his career and formerly one of the sport's top bantamweights. But with a 2-2 record in the UFC, after a failed step up, Torres finds himself fighting on Saturday aiming to restore credibility to a career that was once held in the highest regard.
Facing Torres will be fast and furious Marion Moraes, a Brazilian muay-Thai champion. With four defeats in a 13 fight career, however, the onus will be on Moraes to prove he's not merely a small stepping stone for other prospects Torres will bring a ground game that aims to neutralize the non-stop offense of Moraes, which can only mean an intriguing spectacle for fight fans.
As if that wasn't enough to tickle the fancy of watching guys desperately scrambling away for potentially one more shot in the big leagues, there's one last bout that should satiate any fans' MMA thirst on Saturday night - Anthony Johnson (13-4) against D.J. Linderman (13-3-0). Johnson, a longtime UFC staple has wins over the likes of mohawked British jester Dan Hardy, but also losses against the likes of Vitor Belfort.
The Belfort loss was notable because it was at middleweight, a class Johnson struggled and failed to drain his body into such a small shell for. Now fighting at light-heavyweight, something infinitely more suitable to his physical gifts, Johnson will face D.J. Linderman.
Linderman for those who don't know is a pretty active fighter, having faced four guys this year and losing only once. With a career in Bellator on his resume Linderman is no slouch and will seek to use takedowns on Johnson, before the power merchant Johnson known as "Rumble" can inflict damage himself.
A win for Johnson, followed by perhaps a few more, would surely mean a recall to the UFC, while for Linderman, the beating of Johnson would be one heck of a name on the resume and a stock rise of career changing proportions.