MLB: Padilla Goes After Teixeira, Ruiz & Soriano Hold Out Hope & Latinos Miss All-Star Game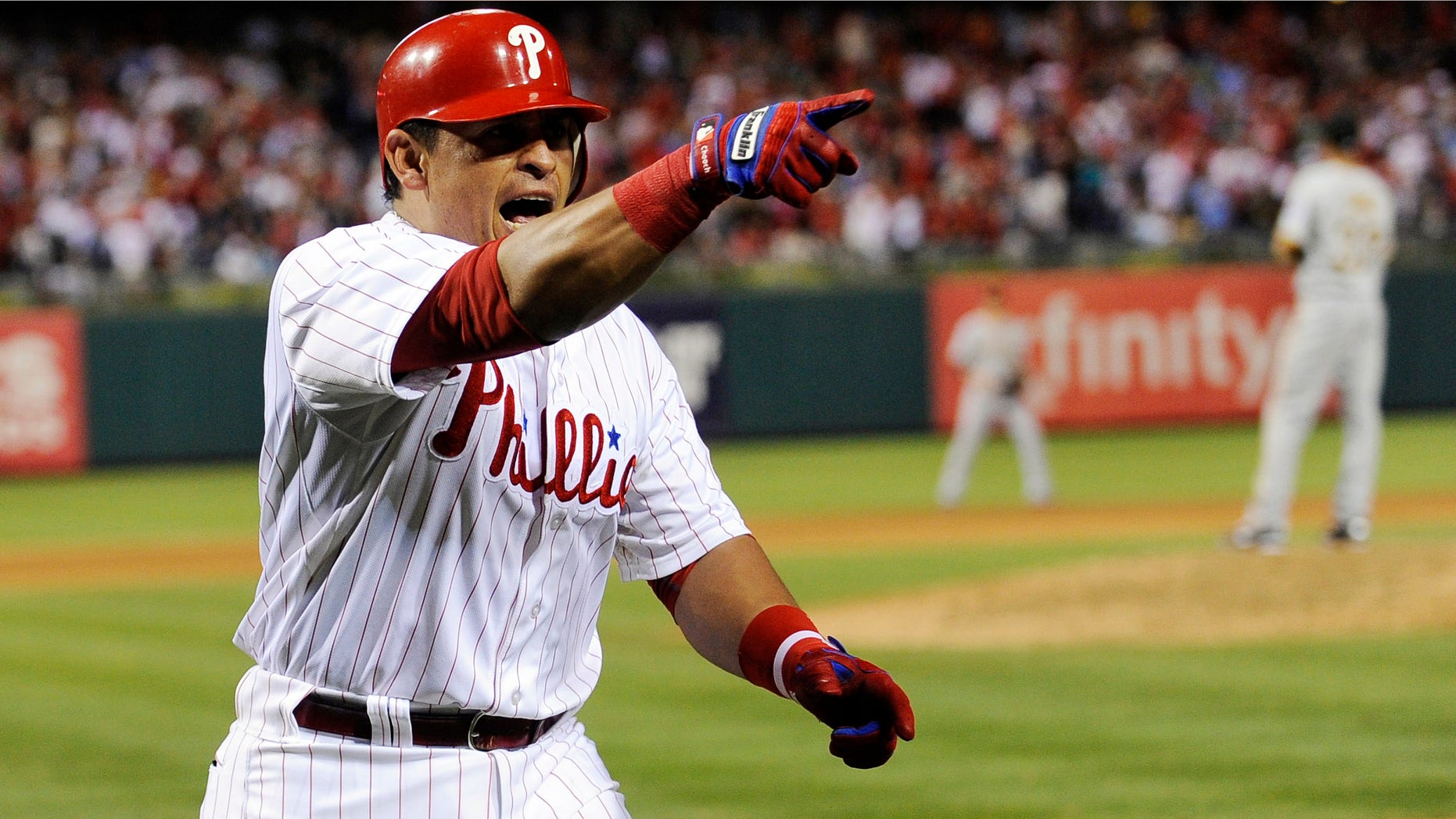 Padilla, Teixeira Comments Add Fuel to Yanks-Red Sox Rivalry
Red Sox reliever Vicente Padilla and Yankees first baseman Mark Teixeira have disliked each other since their days as teammates with the Texas Rangers.
Padilla went a step further and told ESPNdeportes.com that his former teammate had "problems with Latinos."
"(Teixeira) has a little bit of problems with the Latinos because it wasn't only with me when we were on the team," Padilla told the site. "We play the baseball and if (Latinos) are here I think we can do it and we shouldn't use color."
In a Spanish interview with NESN.com, Padilla said Teixeira had problems with him and with pitcher Frank Francisco, who is now with the Mets.
We are all men here playing baseball. We don't need no women playing baseball. He is always crying and complaining. If he has a base hit, he cries, if he doesn't, he cries. I just meant that not even women complain as much as him.
"The problem is he talks about all the wrong things that others have done, but the things he's done against the Latinos (on the Rangers), he doesn't open his mouth about. He once threatened me and said he was going to hit me with a bat, and that's when we were playing on the same team."
Padilla also called Teixeira a crybaby in comments that included remarks about women and baseball.
"We are all men here playing baseball. We don't need no women playing baseball. He is always crying and complaining. If he has a base hit, he cries, if he doesn't, he cries. I just meant that not even women complain as much as him," said Padilla.
After Friday night's win over Boston, Teixeira, who hit a go-ahead triple off Padilla, once again sparked up the heated relationship between the two.
The Yankees star said that he and his teammates during the two years he spent on the team with Padilla were the targets of opposing pitchers.
"The guy throws at people, fact of the matter," Teixeira told reporters. "I'm not saying anything that is news. It is what it is. I've always been someone who wants to play the game the right way. You play hard, but you don't play cheap. I've always lived that way, too. Some guys decide to take matters into their own hands. In the NFL, he would probably be suspended by Roger Goodell eight games or a whole season. This is baseball."
Teixeira called Padilla's latest remarks "just comedy" while adding that they were "funny" and "completely erroneous".
Ruiz Expect Phillies to Rebound
Who would have thought that at the All-Star break the Philadelphia Phillies would be looking up from the cellar in the NL East at the division-leading Washington Nationals?
Even with the injuries to Nos. 3 and 4 hitters Chase Utley and Ryan Howard, everyone expected the Phillies' strong pitching staff to hold it down and keep them in competition until the big boys arrived. But that hasn't been the case due to injuries to Roy Halladay and Vance Worley and a struggling Cliff Lee, who just won his first game of the season on July 4.
All-Star catcher Carlos Ruiz has tried to carry the offensive load himself and his .350 average, 13 home runs and 41 RBIs has made him an early favorite as the NL MVP.
"One of the things has been consistency. That's been the key to it, the preparation before game but that's not to say that I didn't do it previously," he said. "Those are things you have to keep working on from year to year and it's given me results."
"I'm hitting to the opposite fields, up the middle and to left field. You just let things happen. You don't try to overdo it; I think that's been the key to my success."
Ruiz thinks they can climb out of last place in the second half and position themselves to make a run.
Cubs' Soriano on Board with Team's Direction
Alfonso Soriano's arrival before the 2007 season in the north side of Chicago meant that the Cubs were strengthening themselves even more to get that elusive World Series title and put an end to all of the mythical curses that clouded the franchise for years.
The Cubs were questioned for giving Soriano an eight-year, $136 million deal. The clock is slowly ticking with another two years at $18 million apiece left in the contract and Soriano would like to stick around and bring that championship that they've been chasing for 103 years, the longest drought in professional sports.
"I don't have any control over that. I'd like to be here. They're the ones that decide," Soriano told Fox News Latino this weekend as the Cubs took two out of three from the New York Mets.
"Hopefully, I can finish off the two years that I have here and if not, then to try to go to a competitive team."
Soriano pointed out to the job general manager Theo Epstein did in Boston in setting them up for a pair of World Series titles in a span of four years and a constant force in the American League during his tenure with the Red Sox.
"We believe a lot in him. He was in Boston and has a lot of experience. We hope that he does the same here and prepare a team that's competitive to win a World Series," Soriano said.
Epstein started out by getting rid of Carlos Zambrano and adding first baseman Anthony Rizzo, a prospect he once traded from the Red Sox to San Diego in exchange for Adrian Gonzalez. He can definitely get some value in return if he decides to move Ryan Dempster and Matt Garza, the top two starters in the rotation, before the July 31 non-waiver trade deadline.
The Cubs are in fourth place, 15 games behind the Pittsburgh Pirates in the NL Central and despite that have managed to send a pair of All-Stars to tomorrow night's game in Kansas City.
Soriano is happy with the strides shortstop Starlin Castro has taken as he is on his way to his second consecutive season with 200 or more hits. Then you got 29-year-old rookie Bryan LaHair, a late bloomer who has definitely impressed the veteran outfielder after LaHair got a shot to finally play in the majors.
"Starling has his natural talent and LaHair in his first year started off very hot and I'm happy about that. We hope in the second half he does the same thing he did in the first half and we hope to win more games," Soriano said.
"We have the talent. I think we got the pieces."
Latino All-Stars Bow Out of the Big Game
Marlins slugger Giancarlo Stanton underwent arthroscopic knee surgery yesterday's and will be out for four to six weeks.
The lone All-Star rep for Miami had the procedure done on his right knee after playing for the first time in five games Saturday. He is hitting .284 with a team-leading 19 home runs and 50 RBIs as the Marlins have struggled all season long under heavy expectations.
St. Louis catcher Yadier Molina also will miss the All-Star Game after leaving the team and going to Puerto Rico on Friday due to the death of his wife's grandfather.
Molina made the NL roster as a backup. He is hitting .304 with 13 homers and 45 RBIs.
Follow us on twitter.com/foxnewslatino
Like us at facebook.com/foxnewslatino