Minority Report: Donald Sterling's Record Not So Sterling On Alleged Racism And Abuse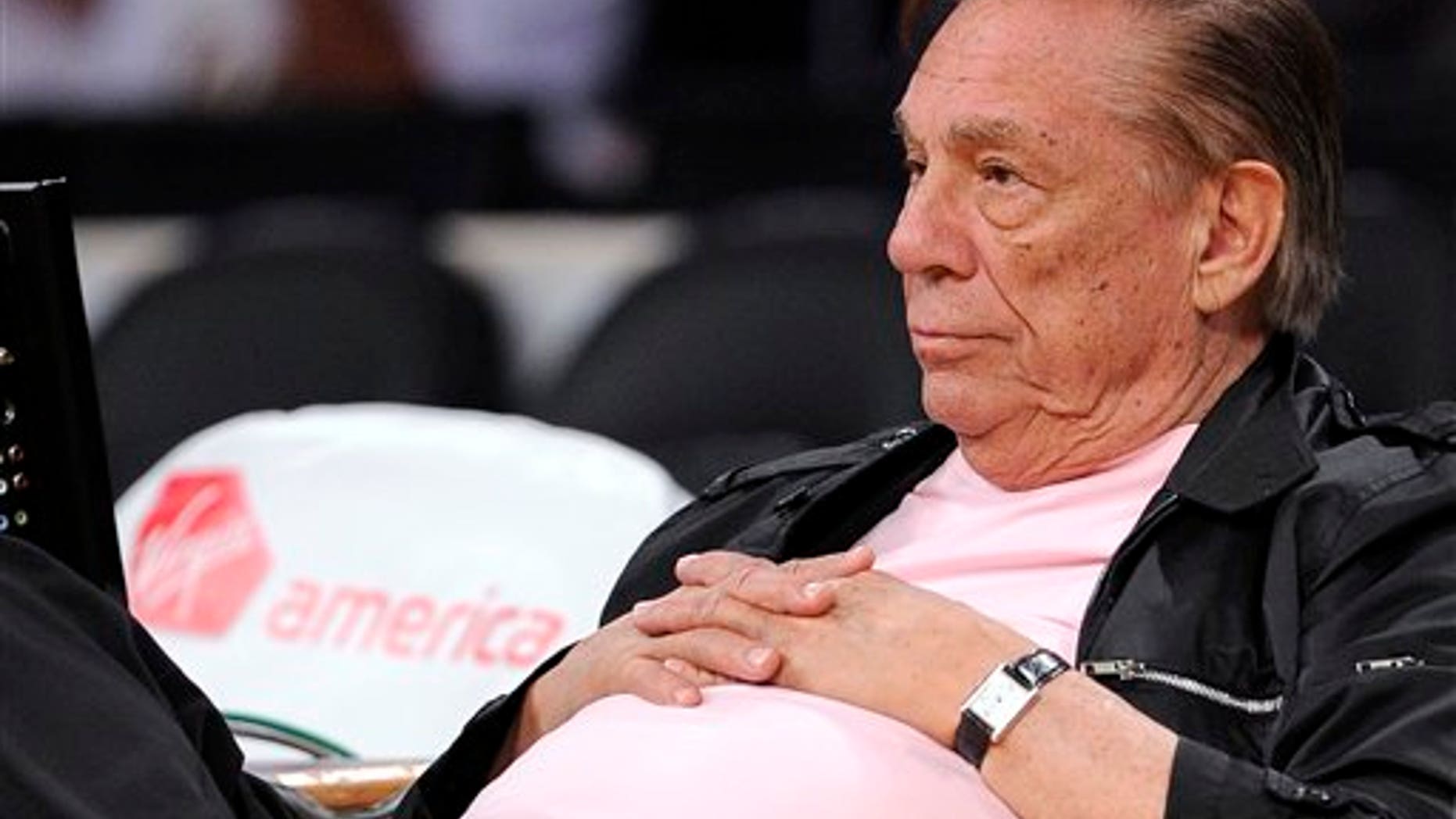 After a taped conversation allegedly between Los Angeles Clippers owner Donald Sterling, 80, and his girlfriend, V. Stiviano, was leaked, Clippers head coach Doc Rivers said that he hadn't been aware of Sterling's record on matters of race.
"Really didn't know a lot about that, to be honest,'' Rivers told reporters. ''And probably should have.''
Probably. Allegations and charges of racism and abuse have been levied against Sterling for decades – some of them confirmed, others settled, still others he's been vindicated about.
But maybe Rivers can be excused when even the Los Angeles chapter of the NAACP got lulled into offering to give Sterling a second Lifetime Achievement Award — since withdrawn — on May 15. (Along with the Rev. Al Sharpton, who, ironically, has been one of Sterling's most vocal bashers since the conversation was posted by TMZ.)
So in case you, like Rivers and the NAACP, missed it, here is a short summary of Donald Sterling's long flirtation with intolerance and bigotry.
Shortly after graduating from law school at age 23, according to the Nation, Donald Tokowitz changed his name to "Sterling." A coworker of his at the time said, "I asked him why. He said, 'You have to name yourself after something that's really good, that people have confidence in.'"
In 2003, 19 tenants in a Los Angeles building called the Ardmore sued Sterling for discriminatory practices. The suit was settled in 2005, and the details are confidential, but the U.S. District Court judge who oversaw the case said that "the monetary settlement here is one of the largest ever obtained in this type of case."
The plaintiffs did get their legal fees reimbursed, however, to the tune of $4.9 million.
Details of the case also came out when one of his top property supervisors, a woman named Sumner Davenport, sued him for sexual harassment. (She lost the case.)
In depositions for her suit, Davenport described interactions with Ardmore tenants. She said that when Sterling first bought the Ardmore, he talked about its odor. "That's because of all the blacks in this building. They smell, they're not clean," he said. "And it's because of all of the Mexicans that just sit around and smoke and drink all day." He added, "So we have to get them out of here."
Sterling employees were expected to make the lives of minority tenants miserable, Davenport claimed, in an attempt to drive them out.
In August 2006, the Department of Justice brought suit against Sterling for business practices violating the Fair Housing Act. Apparently, Sterling systematically favored Korean tenants over African-American and Latino ones, as well as families with children.
"I like Korean employees and I like Korean tenants," he is said to have told an engineer at one of his properties.
He wasn't joking. According to ESPN The Magazine, in his Equal Employment Opportunity filings for 2003, he listed 74 white employees, four Latinos, zero blacks and 30 Asians — 26 of them women. Those figures were consistent with other years, according to the magazine.
That suit was also settled, in 2009, to the tune of $2.73 million, which was at the time the DOJ's largest discrimination settlement involving rental units.
That same year, the Clippers' longtime general manager, Elgin Baylor, who is black, filed an age and race discrimination suit against Sterling – which he lost – alleging that the owner had a "plantation" notion of how the team should be run, with a team of "poor black boys from the South ... playing for a white coach."
And Sterling's alleged extramarital relations with women have led to more lawsuits and settlements than even he seems able to keep tabs on. In 1996, a former employee named Christine Jaksy sued him for harassment, which was settled confidentially.
There was a woman named Alexandra Castro, whom he met at Al Davis' birthday party in 1999. They reportedly developed a sexual relationship that – he maintained in depositions – was strictly for pay. In 2004, they wound up in court, battling over a $1 million home that she claimed he had given her. He wanted it back.
Does it even need to be said? The suit was settled confidentially.
Follow us on twitter.com/foxnewslatino
Like us at facebook.com/foxnewslatino