Minnesota Vikings OC Norv Turner calls Teddy Bridgewater a 'top-flight' QB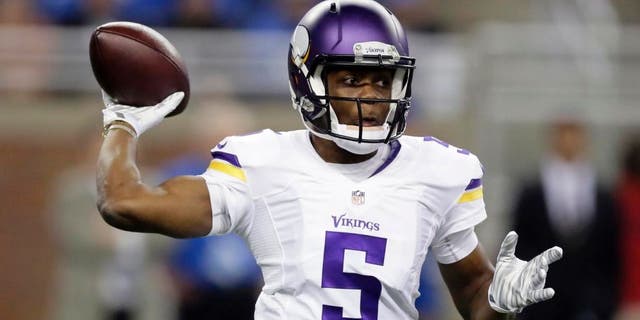 There will always be doubters and detractors, but they won't sway Norv Turner's opinion of his quarterback. The Minnesota Vikings offensive coordinator stood by second-year pro Teddy Bridgewater this weekend, putting down any so-called experts who may disagree with him.
"The one evaluation we care about is ours," Turner said, via Derek Wetmore of 1500ESPN.com. "Based on where we got to last year and where we think we're going, I think we have a top-flight quarterback."
NFL quarterbacks are constantly being compared and divided into categories -- such as "elite." With so many voices shouting in the echo chamber, Turner relies on a handful of individuals for his quarterback evaluations. Everything else is just noise.
"You try not pay attention to those things or see them," Turner said, per 1500ESPN.com. "I see some of the rankings and none of it matters because obviously it's how he plays is the key.
"I have not been around very many guys -- there's probably only four or five guys I would trust in talking to and evaluating quarterbacks, because I don't think there are many guys that understand what you're trying to do at the position and understand the evaluation process. So that really makes those evaluations [more] meaningless."
Bridgewater, a Louisville product, fell victim to harsh criticism after his pro day, leading to his free-fall through the first round of the 2014 NFL Draft. Originally a candidate for the first-overall pick, Bridgewater wasn't selected by the Vikings until the very last pick of the first round.
The concerns about Bridgewater's play appear to be unwarranted after just one season. As a rookie, he completed 64.4 percent of his pass attempts, approached 3,000 yards and threw more touchdowns (14) than interceptions (12). In 2015, he'll try to backup Turner's claim that he's a "top-flight" quarterback.
(h/t 1500ESPN.com)