Mike Wallace makes first big splash with Vikings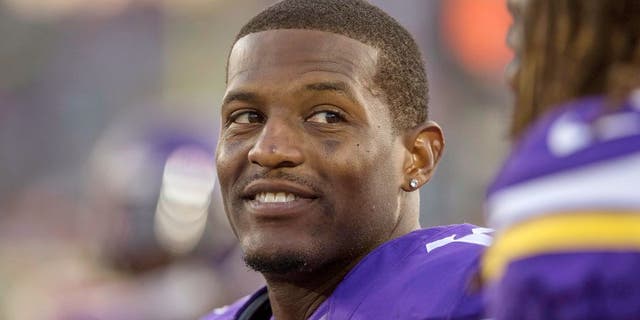 NEWYou can now listen to Fox News articles!
The Minnesota Vikings were waiting for their big offseason trade acquisition to make an impact, and on Saturday wide receiver Mike Wallace finally did. He had three catches for 50 yards in Minnesota's 28-14 win over the Dallas Cowboys, including a 39-yard grab down the right sideline.
Through the first three games of the preseason, Wallace had only caught one pass for two yards. Vikings head coach Mike Zimmer said the plan was to get him more touches against the Cowboys.
"We kind of went into the game to get him a couple of catches (Saturday) and see what happens," Zimmer said, per Chris Tomasson of the Pioneer Press.
Although Wallace hadn't made a splash until this past weekend, he was not letting it get to him. He played down the breakout performance and claims that his attitude has not changed at all, according to the Pioneer Press.
"It's preseason, man,'' Wallace said, via the Pioneer Press. "We'll take it (Saturday's long catch). It's a good way to get it started, but the season hasn't even started yet. ... I was always OK the whole time. I was always fine. I'm good."
Fellow wide receiver Cordarrelle Patterson also made a big play, returning a kickoff 107 yards for a touchdown. He is still trying to make a consistent impact on offense.
"It was great,'' Bridgewater said of Patterson's score, per the Pioneer Press. "I'm glad to see him out there and he's contributing to this team in different ways."
Click here to watch a video clip of Patterson's return touchdown against the Cowboys.
(h/t Pioneer Press)