Mike Vick wants to play for Steelers, Eagles -- anyone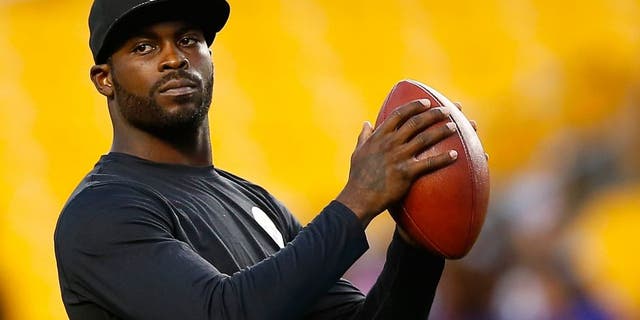 NEWYou can now listen to Fox News articles!
Michael Vick wants fans to know he's been working hard since announcing he has "one more dedicated season" in him.
That would make it 14 years in the NFL for Vick, who missed two seasons in his prime due to his dog fighting conviction.
Now a free agent who turns 36 in June, Vick would like to return for a second season backing up Ben Roethlisberger in Pittsburgh, his rep told TMZ, adding that Vick would like to play for any NFL team that wants him.
That includes the Eagles, and Vick got their fans talking on Twitter this week with a tweet and a retweet.
The Eagles might need a veteran QB, after Sam Bradford asked to be traded. The other two QBs on the roster are Chase Daniel and McLeodon Bethel-Thompson, with the team projected to draft Carson Wentz with the No. 2 pick on Thursday, according to Peter Schrager's latest mock draft.
Vick had the best passing stats of his career playing for the Eagles from 2009 to 2013, including a 21-TD, 6-INT season with a 100.2 QB rating. But he's been mostly a backup the past two seasons and his QBR has plummeted.
If signing Vick is a bad move, then the most logical team to do it is the Eagles, a team that FOX Sports' Chris Chase calls "a dysfunctional mess."
Dysfunctional mess? That rings a bell.