Mike Shanahan says trading up to draft RG3 was 'absolutely crazy'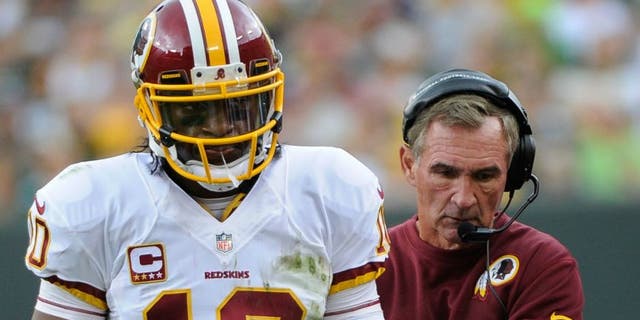 Now that the divorce between the Washington Redskins and Robert Griffin III has been finalized, all kinds of juicy details are emerging.
Earlier this week, there was the report that RG3 once asked Washington's coaching staff to change the playbook to cater more to his style of play. In that same feature on ESPN's The Undefeated, former Redskins head coach Mike Shanahan revealed his opposition to the franchise trading a bevy of picks to the St. Louis Rams for the opportunity to draft Griffin second overall in 2012.
"[Redskins owner Dan Snyder] knew I wasn't very happy about what we did, but he wanted everybody to celebrate how smart we were, so we jumped on his plane and met the other owners on his yacht," Shanahan said. "Everyone was celebrating. I just didn't think it was very smart to give up that much for a guy who we didn't even know if he could drop back and throw.
"When I finally sat down with Dan, I said, 'Hey, you own the team. We can work with him and do some things. But we haven't seen anything on tape that warrants giving [up] this type of compensation.' To me, it was absolutely crazy. But I told Dan that if that's what he wanted to do, I'd make it work."
RG3 went downhill after a spectacular rookie season in 2012 and was released this past March after not playing a down for the Redskins in 2015. Still, he lasted longer than Shanahan, who was fired after the 2013 season.