Mike Evans isn't very happy about his Madden 16 rating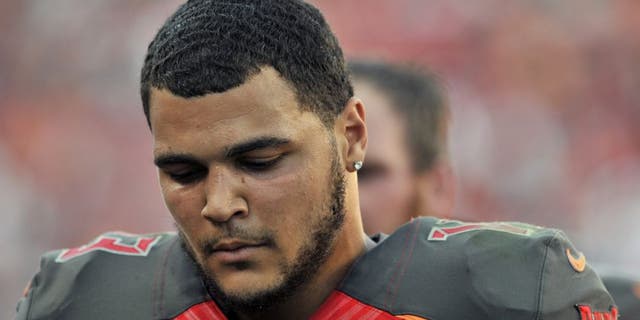 While there's been much talk recently about Madden ratings for top NFL players, it's now officially out there that Mike Evans isn't a happy camper when it comes to his rating. As Jose Martinez of The Pewter Plank explained, the second-year receiver believes his rating isn't quite as high as what it should be.
As reported by the MMQB, Evans had the following to say:
"The ratings are crazy," Evans told MMQB. "All the years, all the money I've been wasting on Madden, the hard work I put in on the field, getting hit in the head, knees hurting, and I still can't get a 90 rating overall. Twenty other receivers are rated higher than me. It's crazy, man. It hurts, man. I am a little bitter."
Evans seems genuinely upset, which can only mean one thing. The former Texas A&M receiver is going to look to get that rating over 90 next year, so expect big things in 2015.
(h/t The Pewter Plank and MMQB)
Photo Credit: AP Photo/Steve Nesius