Michael McDonald pulls off crazy submission to beat Masanori Kanehara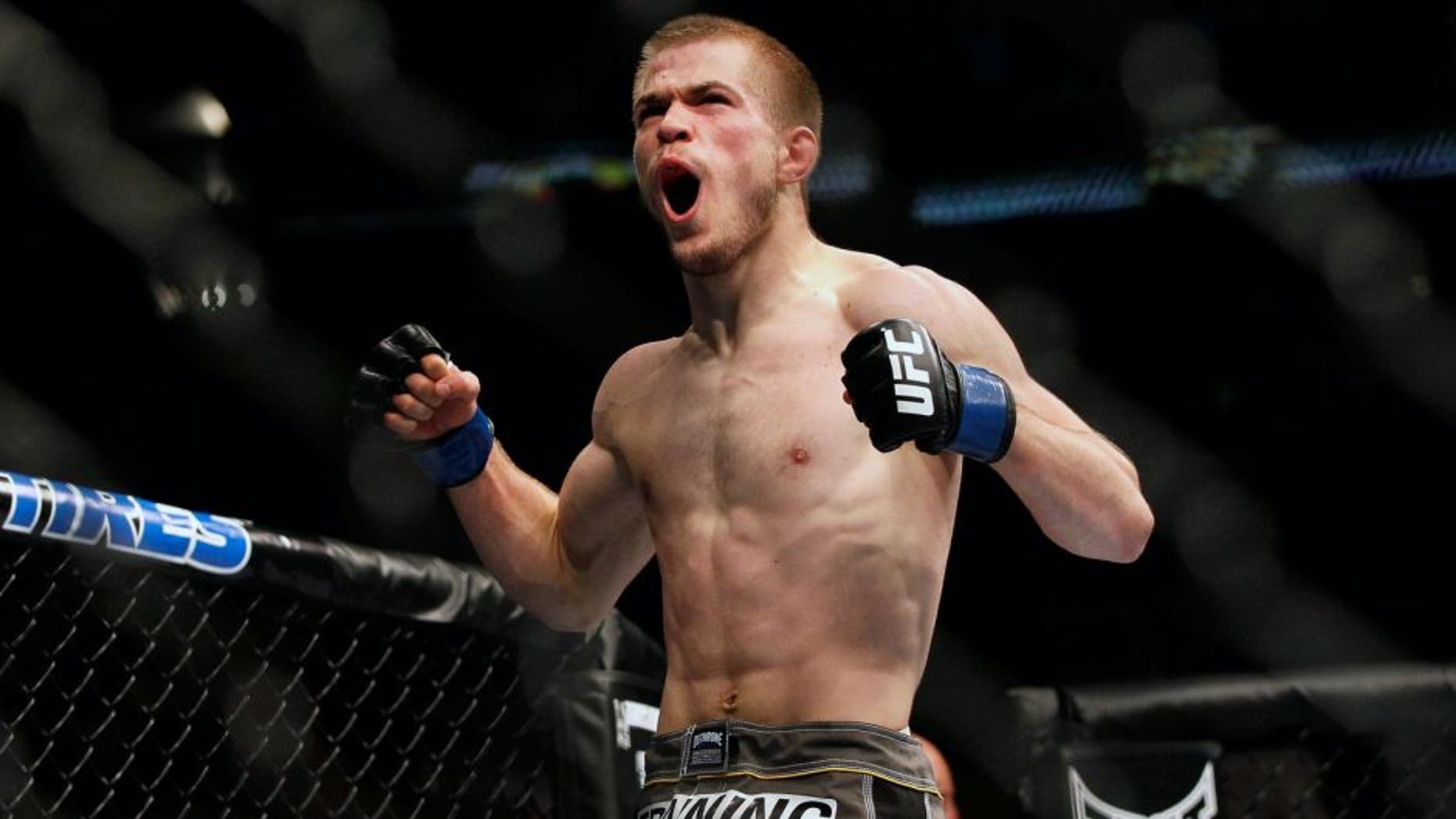 Two years away from fighting didn't stop Michael McDonald from returning with a big win at UFC 195 while pulling off one of the craziest submissions in recent memory.
McDonald has been out of action dealing with a series of surgeries on his hand that kept him on the sidelines but the 24-year-old veteran was anxious to get back in the Octagon, and he certainly didn't miss a step in his return.
McDonald had to battle through a tough first round thanks to a stifling ground game from his opponent Masanori Kanehara after attempting to grab onto a guillotine choke during a takedown.
Kanehara got out of the choke and then spent the majority of the next five minutes on top of McDonald working to improve position, but wasn't able to do much damage.
The second round started much like the first, with Kanehara quickly putting McDonald on the ground, but this time when the Japanese bantamweight went for an arm triangle choke to get the finish, the dominant position backfired and led to the end of the fight.
Rather than sit and wait for Kanehara to lock up the choke, McDonald exploded out from under and ended up taking his opponent's back and immediately slipped under his chin before locking on a submission of his own.
Seconds later, McDonald tightened his grip and Kanehara winced before finally tapping out due to a rear-naked choke in the second round.
McDonald gets the win and returns in impressive fashion after a long layoff while sending a message to the rest of the bantamweight division that he's back and ready to climb back up the rankings at 135-pounds.