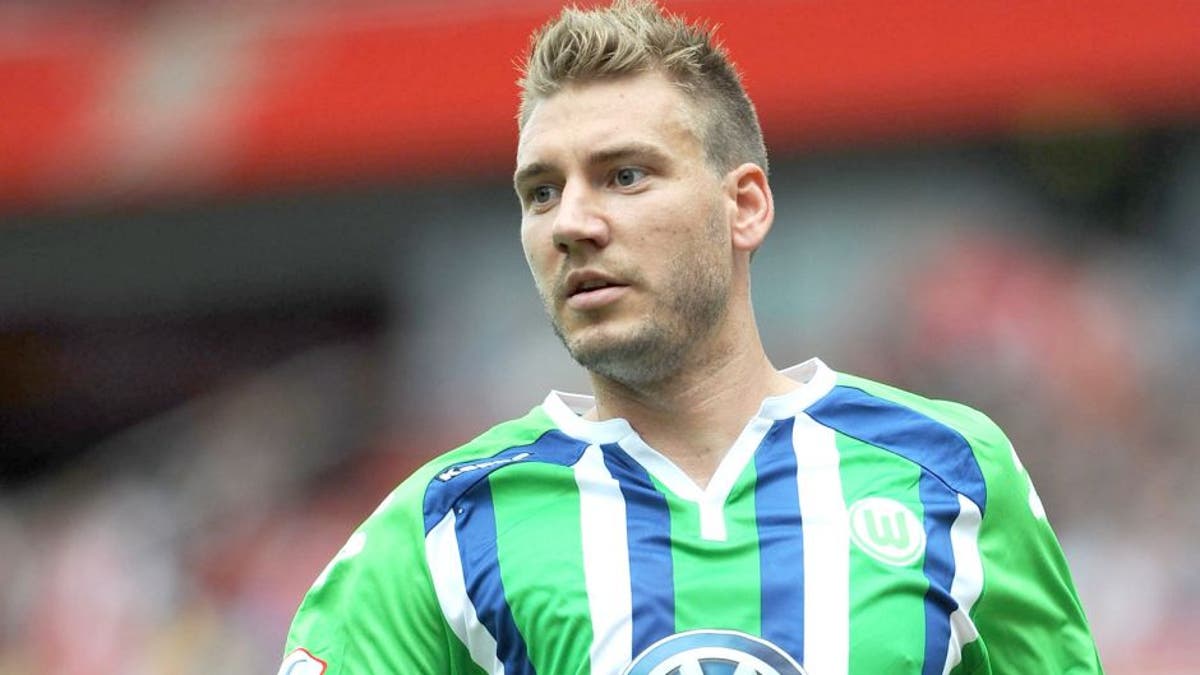 Wolfsburg striker Nicklas Bendtner has found himself in trouble after posting a photograph of himself getting into a luxury Mercedes -- rivals to the club's main backer Volkswagen.
The picture, posted on Instagram, shows Bendtner climbing into the vehicle with the text: "On my way to another session."
But Wolfsburg bosses have taken a dim view of the Denmark forward's decision to use a picture featuring a rival manufacturer's car.
"We have our rules, one of those being that you must pay attention to how you are photographed in public," said Wolfsburg's director of sport Klaus Allofs. "The rules are not new. It's misconduct and it's careless, which at the end of the day will cost [Bendtner] money."
The 28-year-old ex-Arsenal striker has completely fallen out of favour with Wolfsburg's head coach Dieter Hecking and is behind Dutch striker Bas Dost and Germany's Max Kruse in the pecking order.
His two-year contract expires in June and, with nine goals in 47 appearances for Wolfsburg, Bendtner is likely to be seeking a new employer at the end of the season.
"I've said all there is to say," was Hecking's dismissive reply on Friday when asked about Bendtner, who turned down an offer in January to play in China.
Bendtner was fined $115,000 after displaying underwear branded with the name of a bookmaker during Denmark's match with Portugal at Euro 2012.