Meighan Simmons, Bashaara Graves lead way as No. 7 Tennessee beats Florida 78-75 in OT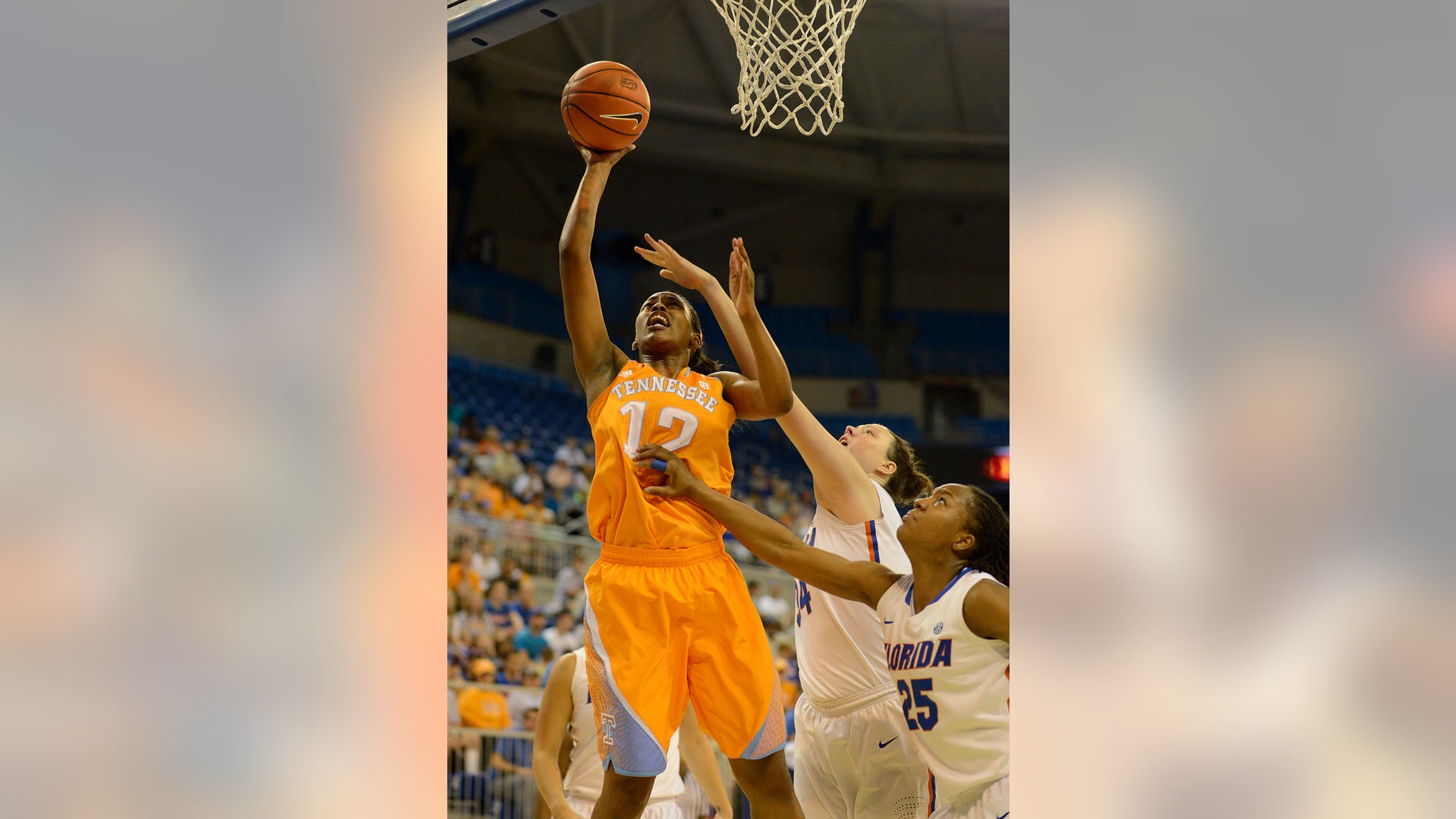 GAINESVILLE, Fla. – Meighan Simmons scored 27 points, Bashaara Graves added 17 points and 15 rebounds, and No. 9 Tennessee beat Florida 78-75 in overtime Sunday, snapping the Gators' 15-game winning streak at home.
Graves, who injured her neck late in regulation, hit two clutch free throws with 8.4 seconds remaining. Those forced the Gators to take a 3-pointer at the buzzer, and Kayla Lewis' shot clanged off the front of the rim.
The Gators (13-5, 2-2 Southeastern Conference) battled back from a nine-point deficit in the second half and took the lead on January Miller's jumper in the lane with 29 seconds remaining. But Graves drew a foul on the other end, and sent the game into overtime with a free throw. The Gators failed to get off a shot in the final possession of regulation.
Jaterra Bonds led Florida with 18 points. Leading scorer Jennifer George dislocated her right shoulder in the first half and did not return.