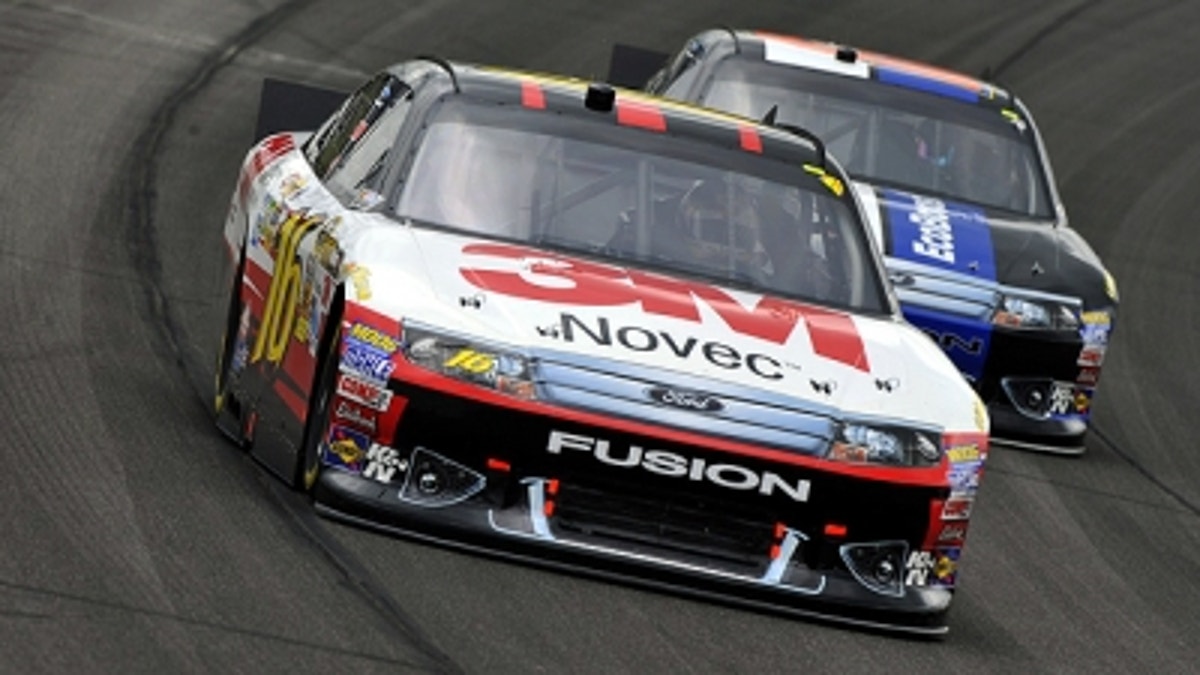 This Saturday night we are back under the lights at Kentucky Speedway.
Obviously we don't have much of a history book when it comes to Cup racing there. Even though the track opened in 2001 for the Nationwide and Camping World Truck series, it wasn't until last July that the NASCAR Sprint Cup Series ran its first event there.
Even though Kyle Busch won last year's inaugural event, I look for the Roush Fenway Racing camp to be strong there. While that group now holds first and second spot in the points with Matt Kenseth and Greg Biffle, I do have a concern about how much of a distraction the team will face with the announcement on Tuesday that Matt Kenseth will not be returning to the No. 17 car in 2013.
Also, if you look at the months of May and June, you have to believe the Hendrick Motorsports drivers will be tough there. As we saw last week with its win at Sonoma, the Michael Waltrip Racing camp continues to get stronger and stronger. Michael Waltrip will be back in the No. 55 this weekend and also next weekend at Daytona International Speedway.
Joe Gibbs Racing should be strong. All its cars have won this year. In fact, they have won a fourth of the 16 races so far in this 2012 season. As mentioned, Kyle won here last year, so look for his team to be a factor as well.
Last year, of course, the talk after the Kentucky race wasn't about the racing, it was about the mud, the parking and the grid-locked traffic. I really don't think that will be the case Saturday night. I think the talk will go back to what is really important and that's the racing.
I know that track owner Bruton Smith and all the folks at Kentucky Speedway have spent a lot of time, money and effort these last 12 months to make improvements across the board. You can't discount what the county and the state have put into making this as well when it comes to improving things for the fans.
I know that across the board, everyone involved over there has, as the old saying goes "put their money where their mouth is."
All I can say to you fans is go back and give them a chance. I know a lot of you left with a bad taste in your mouth last year but give it another try and I wager you will be very, very pleased at the changes.