Matt Flynn on Colin Kaepernick: 'You always have to get your money while you can'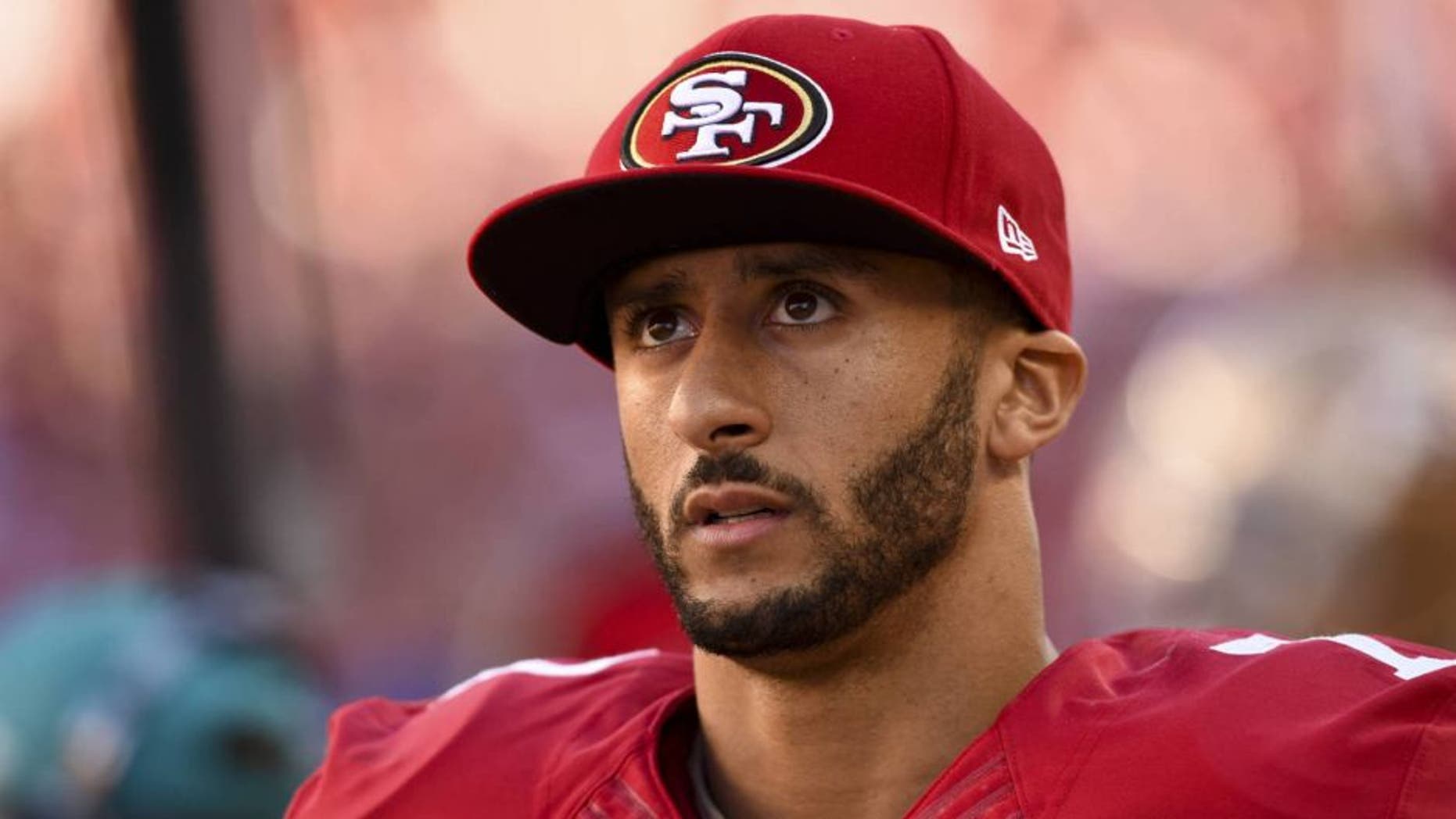 Colin Kaepernick was nearly traded to the defending Super Bowl champion Denver Broncos a few days ago, but money got in the way, as it typically does. Kaepernick's contract was a big reason why the deal got held up, given his $11.9 million salary in 2016.
The Broncos didn't want to take on that massive contract, and the 49ers weren't willing to swallow any of it to make the trade. Most importantly, Kaepernick didn't want to play for less money.
Denver reportedly wanted Kaepernick to take a $4.9 million pay cut to make the deal happen, but he was reluctant to do so -- and it's completely understandable. Why do the same job for nearly $5 million less? Kaepernick received a lot of criticism for his decision to remain in San Francisco, but he also has some people on his side.
Matt Flynn, for one, doesn't believe Kaepernick is wrong for declining to take a reduction in pay. Flynn is familiar with NFL contracts and what it takes to get one, having been in the league for eight years with five different clubs.
"It's a tough situation. I know that as a player you always have to get your money while you can," Flynn told FOX Sports on Tuesday. "Teams are going to get their money when they can. That's just business. You just have to get it when it's there."
But money isn't the only factor in making a choice like this. Situations are different and vary case by case. Kaepernick, a mobile quarterback, might think he can thrive in Chip Kelly's offense if given the chance. He might see it as a better fit than the one in Denver.
"Maybe he didn't think his opportunity was going be good [in Denver]. The Broncos have a pretty stacked team so you have to think that you do have a good opportunity there," Flynn added. "But it also depends on how much money he'd be leaving on the table."
For Kaepernick, that number is $4.9 million, and it would be for a team where he may not be the clear-cut starter over Mark Sanchez. Not that he's going to get the nod in San Francisco, but he may view his odds as being better with the Niners.
"You have to weigh the pros and cons," Flynn continued. "Do you think you still have a shot with San Francisco? It's hard to know exactly how these negotiations go. A lot of people jump to conclusions but no one really knows except for him, his agent, the Broncos and 49ers."
The other factor in all of this is the shortening of careers in the NFL. Players such as Chris Borland, Jerod Mayo and Calvin Johnson have seemingly set a new precedent for retiring earlier than expected.
There's no doubt players are playing fewer years in the league, which plays a role in contractual decisions.
"You have to," Flynn said of players getting paid while they can. "The window is so short in the NFL. If you get offered a contract out there, I'm all for players getting big deals. For a large percentage of the guys out there, they don't get to that point. Teams are always going to make their money and a lot of players don't reap the benefits of that."
Trade talks between the Broncos and 49ers haven't broken off completely at this point, so a deal is still possible. Whether Kaepernick will cave and take a pay cut to make the swap happen remains to be seen, but it might not be in his best interest to do so.