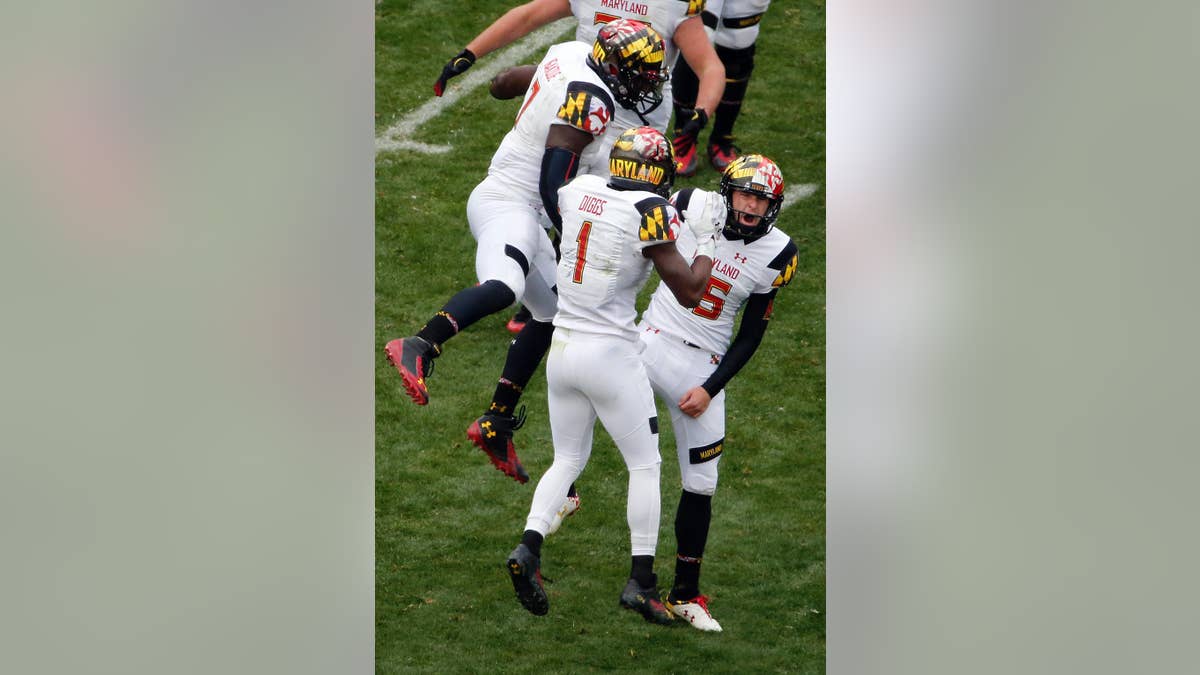 COLLEGE PARK, Md. – Maryland wide receiver Stefon Diggs has received a one-game suspension from the Big Ten for his part in an altercation before Saturday's game at Penn State.
Diggs and several Maryland players got into a scuffle with the Nittany Lions, and Diggs made contact with a referee who was trying to separate the players.
The league deemed that Diggs violated the Big Ten Sportsmanship Policy. His one-game suspension will come on Nov. 15, against Michigan State.
Diggs has a team-high 52 catches for 654 yards.
The Big Ten also determined that coach Randy Edsall failed to control his team, and fined Maryland $10,000 for the violation.
In a statement, Edsall said: "I accept the penalties handed down by the Big Ten Conference and take full responsibility of our actions."