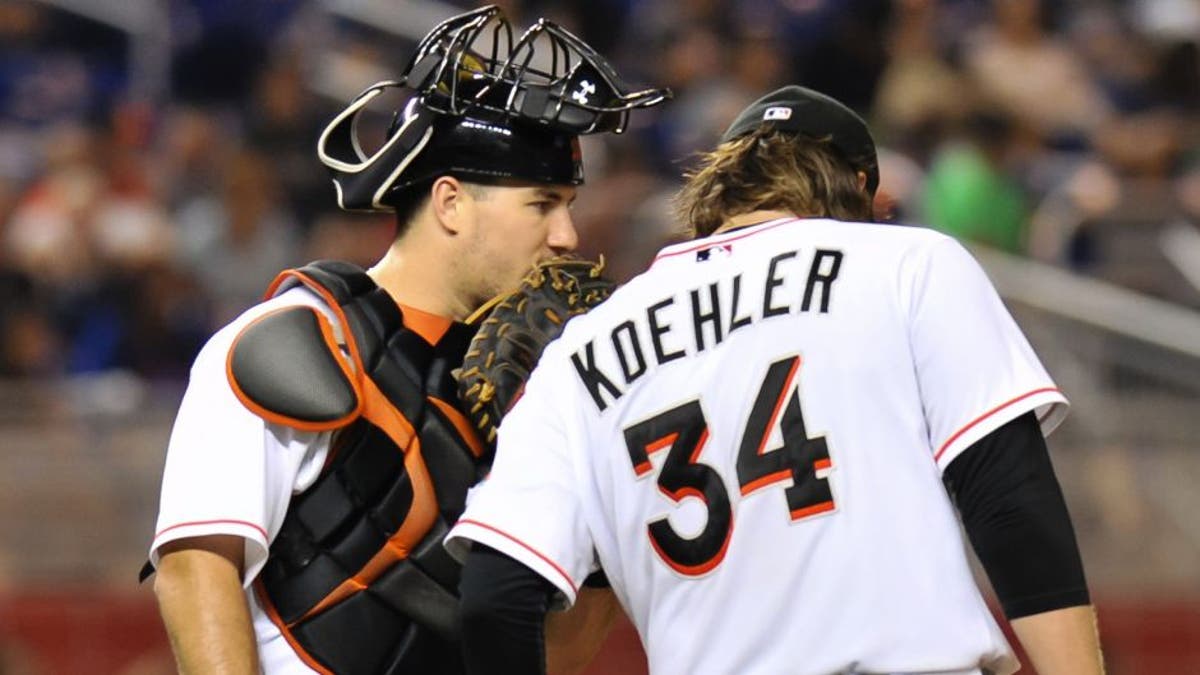 MIAMI (AP) -- Yoenis Cespedes hit three doubles and the New York Mets took over first place in the NL East, routing the Miami Marlins 12-1 Monday night.
Fresh off sweeping Washington, the Mets won their fourth in a row and moved a game ahead of the Nationals for the division lead.
There was a brief delay with two outs in the bottom of the ninth inning after Tomas Telis lost control of his bat and it flew into the stands and hit a fan. There was no immediate word on the extent of the man's injury.
Cespedes, acquired last week from Detroit, played for the third time with the Mets and tied the team record for doubles in a game. He drove in four runs.
Bartolo Colon (10-10) had lost six straight decisions. He pitched eight innings and allowed one run.
Tom Koehler (8-8) was tagged in the Marlins' most-lopsided loss of the season.