Markieff Morris makes 1st return to Phoenix as Suns host Wizards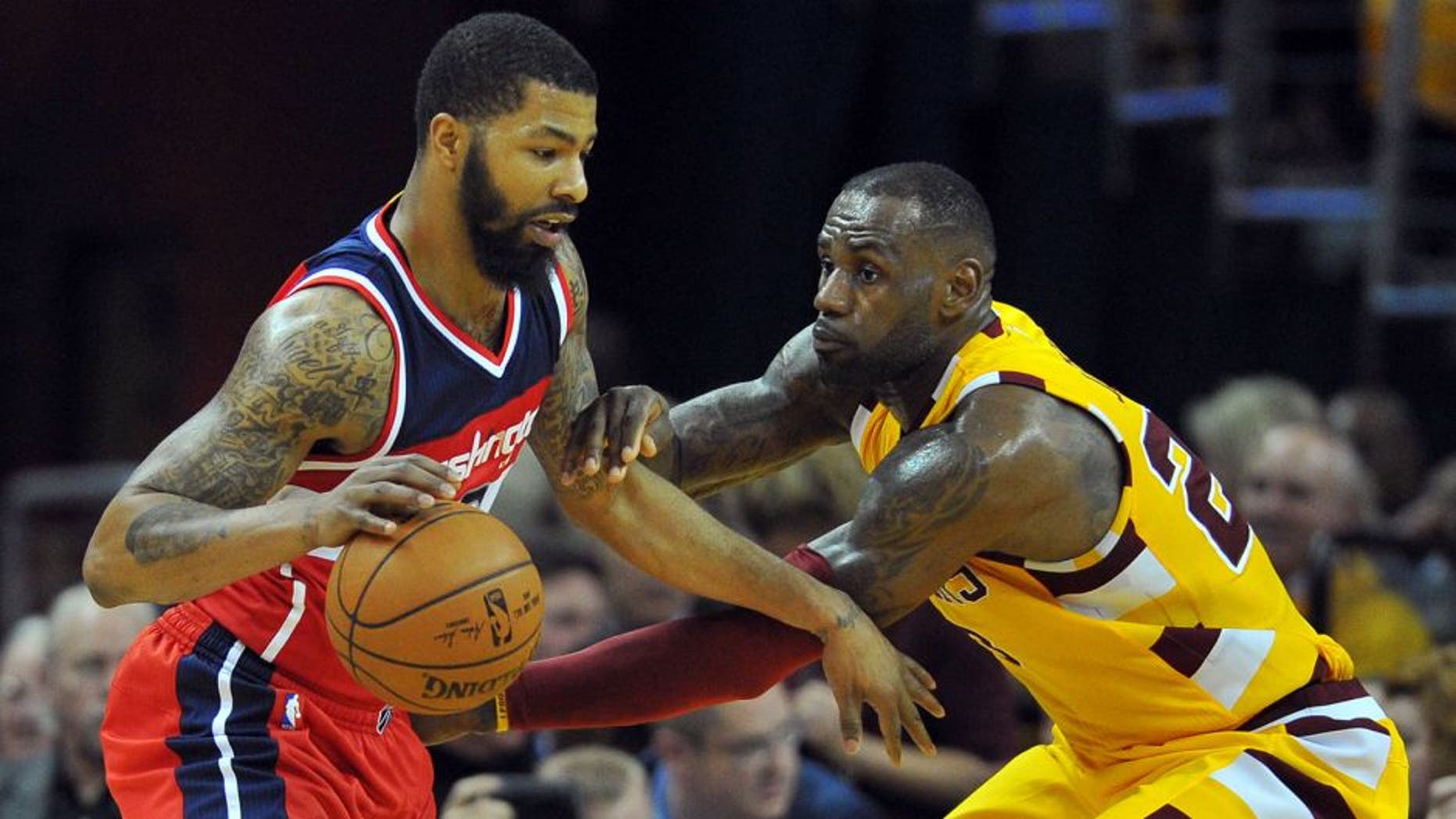 PHOENIX -- Markieff Morris makes his first return to Phoenix since his tumultuous exit at the February trade deadline when the Suns host the Washington Wizards on Friday night at Talking Stick Resort Arena.
Morris had been angling for a way out of town ever since his twin brother Marcus was dealt to Detroit in July, and it took more than half a season before the Suns and Wizards made it happen. The Wizards, hoping to add firepower in their bid for an Eastern Conference playoff berth, sent the Suns a 2016 first-round draft choice that is protected through the first nine picks and two players who have since been released -- Kris Humphries and DeJuan Blair.
The Wizards (36-39) have gone 13-11 since the trade but are only 10th in the Eastern Conference standings -- three games behind eighth place Indiana. Morris has played in 22 games with his new team, averaging 11.2 points, 5.7 rebounds and 25.4 minutes while shooting 46.5 percent from the field and 31.0 percent from 3-point range. With the Suns, he averaged 11.6 points, 5.2 rebounds and 24.8 minutes, shooting 39.7 from the field and 28.9 on 3s.
Morris has averaged 14.1 points over his past seven games while playing through a calf injury.
Suns forward P.J. Tucker told Paul Coro of azcentral sports that despite the public acrimony over Morris' unhappiness, he was not a divisive force in the locker room: "It wasn't as bad as people tried to build it up to be. It was what it was, but he still was a good pro and still did what he had to do, regardless of what people think or what people say. Other than going to the media, he handled it really well as far as being a teammate and professional. I'll be excited to see my guy."
The Wizards were within 1 1/2 games of a playoff spot on March 21 after a five-game winning streak but have since dropped four of five, including a 120-111 loss at Sacramento on Wednesday. The Kings shot 56 percent from the field.
"It felt like we gave up," guard Bradley Beal said in frustration. "We're just not hungry enough. If guys don't want to play they need to sit down. I'm not giving up yet."
The Suns (20-55) are coming off a 105-94 loss at Milwaukee on Wednesday in which they shot 5 for 24 from 3-point range and committed 24 turnovers. It was their fourth loss in a row.
Tucker had 20 points, 10 rebounds and seven assists, Alex Len added 17 points and 15 boards and Devin Booker scored 18.
Booker averaged 22.4 points per game for the month of March as he's taken on a featured role in Phoenix's offense.
"Obviously, we're not in the playoffs, so we're starting to build for next year and setting the foundation of how our team is going to play," Booker said.
In the only previous meeting this season, the Wizards beat the Suns 109-106 in Washington behind a season-high 34 points from Beal.