Marcus Morris: Suns are 'like a clown show right now'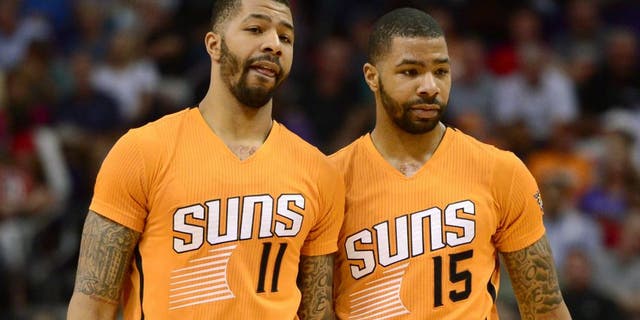 Ever since the Suns traded Marcus Morris to the Pistons during the offseason, he's been a constant critic of the Phoenix organization.
That stems from the fact that his twin brother Markieff Morris is still with the Suns, and the pair were livid that the team separated them from playing together on the same roster.
In the past week or so, we found out that Eric Bledsoe is out for the season with a knee injury, Phoenix has fired two assistant coaches, and Markieff was suspended two games for throwing a towel at head coach Jeff Hornacek. Not surprisingly, Marcus was happy to pile on when asked to assess the situation from afar.
Via Vince Ellis of the Detroit Free Press:
Suns fans are likely sick of hearing Marcus speak negatively about his time in Phoenix. But he wouldn't have much to say if the team didn't keep making headlines for all the wrong reasons.