March Madness: NJ man says office sports pool ruined his life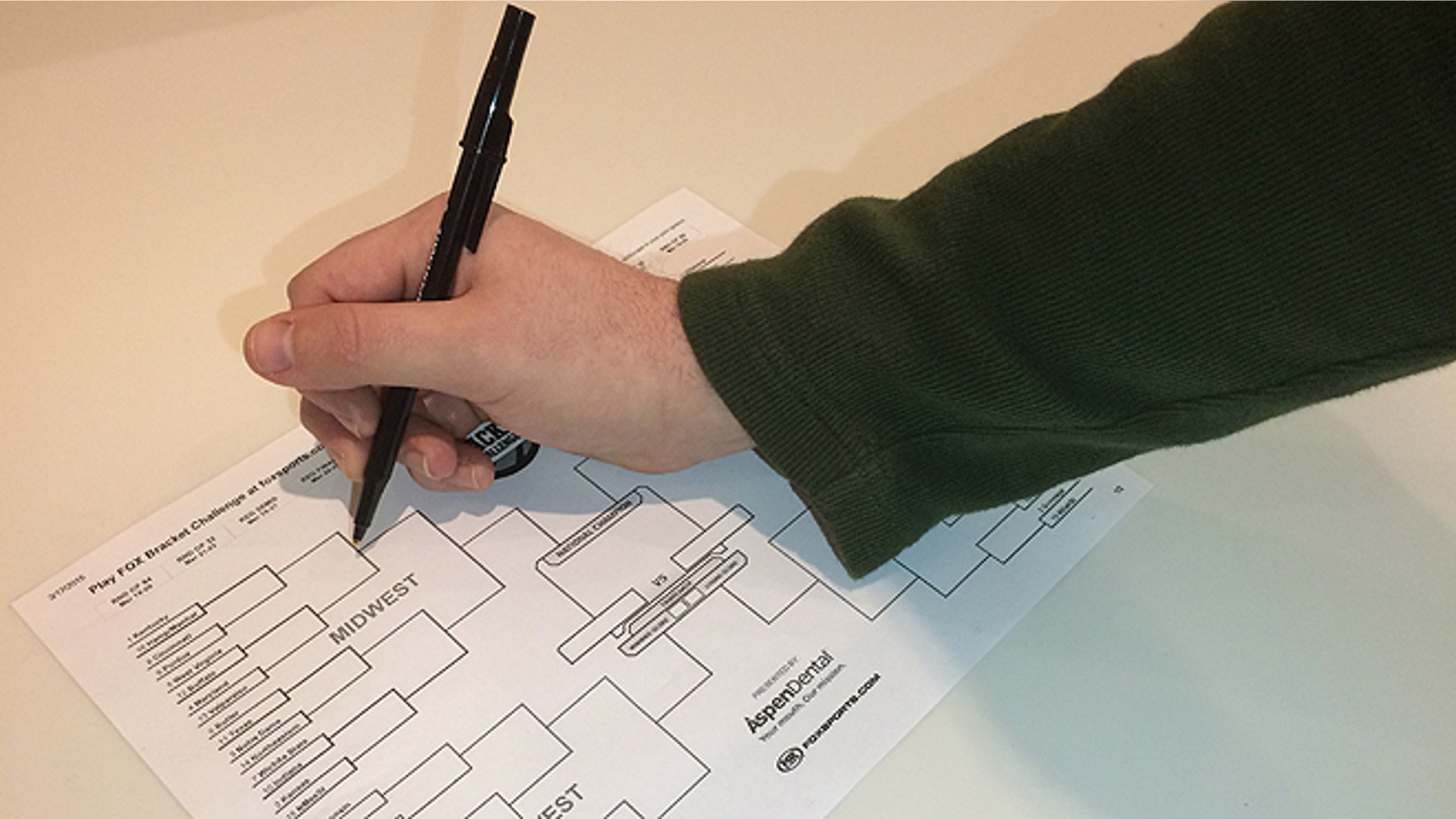 As you hide from your boss and fill out your NCAA tournament bracket, try not to think about John Bovery, whose life was turned upside down by an office pool that got out of hand.
Bovery, 58, of New Jersey, started out in 1990 running an office football pool at the Wall Street firm where he worked, and kept at it even as it exploded over the next two decades into an annual event with more than 8,000 entrants and a purse of some $837,000. And while the pools can skirt gambling laws, but are generally tolerated, Bovery's came crashing down in 2010 after a cops investigating a mobster with ties to a pool winner followed a paper trail to his door.
A team of cops tore apart his condominium, certain there must be a hoard of cash hidden somewhere, Bovery told NJ.com. When they turned up nothing, investigators grilled a handcuffed Bovery about checks he had sent to one particular winner.
"You sent checks to a guy you never met?" the skeptical investigators asked, Bovery told the website.
"Yeah, it happens every year," Bovery replied.
Bovery, who told NJ.com he never believed he'd done anything wrong, willingly explained the entire process to the investigators. His football pool had expanded into other sports including the annual college basketball tournament, and he did indeed make money from it, by seeking a voluntary 10 percent from winners. But, he insisted, he was not a bookmaker. He even listed his home address in Parlin, N.J., on the website from which he ran the pools.
"I've been telling the truth for four-and-a-half years," Bovery told FoxNews.com. "It's beyond unjust. I think I need to meet with a civil rights attorney.
Bovery's side business enabled him to quit his job at the Wall Street firm and become a math teacher, but after getting busted and serving 25 days in jail, he is no longer allowed to work in a public school. He and his wife get by on her salary and what he earns working as an SAT tutor as he fights to clear his name.
Bovery was charged with promoting gambling in the third degree and financial facilitation of criminal activity -- or money laundering -- in the first degree.
For Bovery, it is ironic that New Jersey is currently seeking to legalize sports betting, yet he is regarded as a criminal. Some estimates say as many as 40 million Americans participate in NCAA pools, wagering as much as $9 billion, according to the Ledger.
When investigators seized Bovery's money, not from his home but from a bank account, they took $722,000 that belonged to players in his football pool and his life savings of $124,000. His attorney, Ralph Ferrara, who once took part in the pool, believes Bovery did not break any laws, and that the seizure of money violated his rights.
"I started this as an office pool years ago," he added. "I didn't knowingly break the law. If I did, let's clear the grey area.
"I'm just a guy who manages the spreadsheets and names and holds the money until someone is the victor."
Monmouth County Prosecutor Christopher Gramiccioni declined to provide details of the case and pending trial when reached for comment by FoxNews.com, but said Bovery isn't telling the whole story.
"There's more than one side to the story," he said. "Our evidence will show that and we look forward to our day in court in June to present our case."
For now, Bovery is appealing a civil decision in the forfeiture of the money and awaiting a criminal trial that could begin in the summer.
FoxNews.com's Perry Chiaramonte contributed reporting to this story