March Madness: Mike Rosario Helping Florida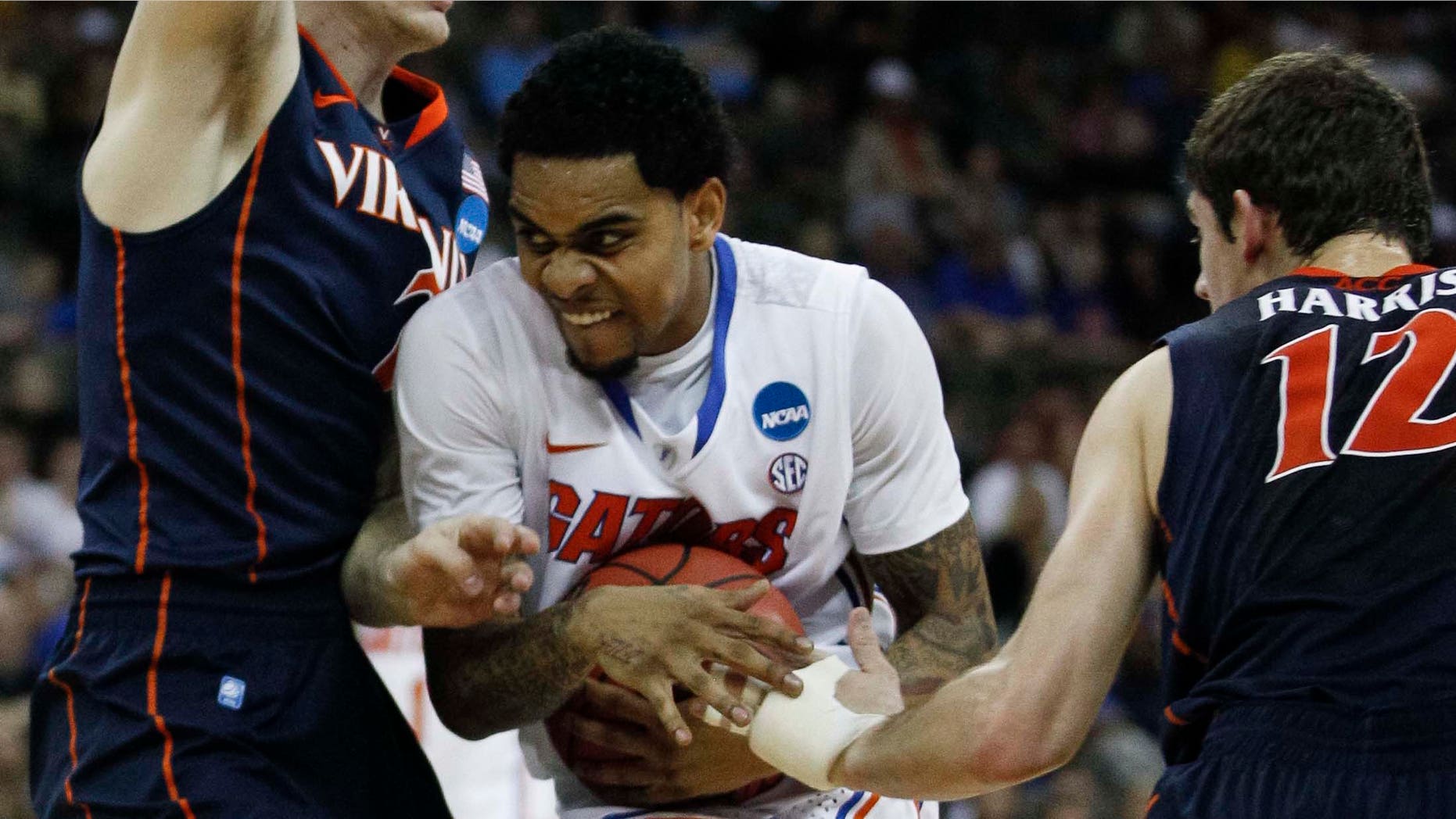 Sitting at the end of the bench during Florida's run through last year's NCAA tournament, Mike Rosario could only think of how he could help his teammates who came up short in the Elite 8.

Rosario's opportunity arrived this year as Billy Donovan's Florida Gators are yet another win away from reaching the Elite 8 once again as they chase the coach's third national title with the school and first since the 2007 season.
"Last year I wanted to be with those guys so badly when we made it to the Elite 8, especially when we made it to the NCAA tournament because I felt I could help my team last year get to the Final Four," Rosario told Fox News Latino in a phone interview as the No. 7 seed Gators were in Phoenix getting ready for Thursday night's game against third-seeded Marquette.

"I'm just so happy to be a part of everything that's going on this year and to be contributing to my team and to be in the right state of mind to help my team win some games."

Because of NCAA eligibility rules, the Puerto Rican guard sat out last year after transferring from Rutgers University where he surpassed the 1,000 point total by his sophomore season.

The personal accolades were not enough and losing didn't sit well. The Scarlett Knights were 11-21 during the 2008-09 season, following that up with a 15-17 record before losing one of their top recruits in years.

A McDonald's All-American selection, he could have gone to any school but decided to stay home so that his mother and family members could see him play.

"I don't regret it because my experience at Rutgers was great," Rosario said. "The only thing that was not good was that we weren't winning. But everything about my decision was great."
"I had a lot of fun there. I had a chance to play in front of my family because they only had to drive 15 minutes away from the arena. So that's what I really wanted, for my mom to see me play in person because she never really got to watch me play growing up."

The junior sees himself in a better situation at Florida.

Rosario said he spent as much time as he could just taking in everything Donovan threw his way although he couldn't suit up.

While the Gators hit the road last season, Rosario stood back in Gainesville, Fla., working out and going over game film, homework left behind by Donovan.

"[I learned to] always being on edge and know what's going on at all times and making sure I was doing everything right off the court and on the court as well because he teaches us a lot about basketball but also a lot about life and being responsible for your actions," Rosario said.

Rosario averaged 16.2 and 16.7 points in his first two and only seasons, at Rutgers but has seen those numbers drop off dramatically all for the cause of the team as he's come off the bench in 29 games this year, scoring 6.8 a game.

Donovan employs a starting lineup of three guards, senior Erving Walker, junior Kenny Boynton and freshman Bradley Beal along with post players Patric Young, a sophomore, and junior Erik Murphy.

Coming into the season he already knew what to expect, as far as the playing time and what Donovan was going to do in his system.

"I'm not looking to go out and play 30 minutes a game and score 20 points like I was doing at Rutgers," Rosario explained. "I want to win. That's why I wanted to go to a better team with a better coach and better players and to make my game better."

"I accepted my role coming off the bench and doing whatever I can to help the team win because I know I'm one of the pieces to this team."

While the thought of adding another championship runs through Rosario's mind, he could well be joining Puerto Rico's senior national team this summer as it tries to qualify for the London Olympics. Carlos Beltran, the president of the island's basketball federation, has reached out to him.

He played on the island's team in the four-nation 2009 Marchand Continental Cup, and right before that was a part of Puerto Rico's team at the 2009 FIBA U19 World Championship in Auckland, New Zealand and the 23rd World Juniors Basketball Tournament in Douai, France.

But he has been away from the national team while taking care of business in the classroom at Florida.

"The experience that I had with Puerto Rico when I played for the junior Olympic team two years ago was crazy. Just being a part of the Puerto Rican culture and living out there for two months and being around my teammates and coaches, the weather was beautiful. I can't wait to go back.

"They still want me to come down and join the team whenever I can," he said. "This summer will be a great opportunity because I took care of my school work last summer. I'm going to get in contact with those guys."
Adry Torres, who has covered MLB, NFL, NBA and NCAA basketball games and related events, is a regular contributor to Fox News Latino. He can be reached at elpiloto137@gmail.com or follow him on Twitter: @adrytorresnyc.
Follow us on twitter.com/foxnewslatino
Like us at facebook.com/foxnewslatino