'Mankato Flash': Versatility steers Thielen toward regular season roster spot with Vikings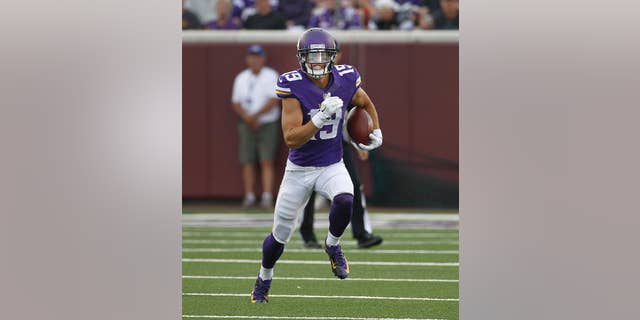 MANKATO, Minn. – Adam Thielen is comfortable at Vikings training camp on campus at Minnesota State University.
The second-year wide receiver went to school there, after all. He turned a standout career with the NCAA Division II Mavericks into a spot on the practice squad last season with the Vikings.
But despite all those diving catches in practice and special teams contributions in the team's first exhibition game, Thielen doesn't feel settled yet. He is not assured of a place on the active roster, so he's not buying into the hype.
He's just trying to do as much as he can to make himself valuable.