Magic forward Aaron Gordon explains why he won't compete in 2018 Dunk Contest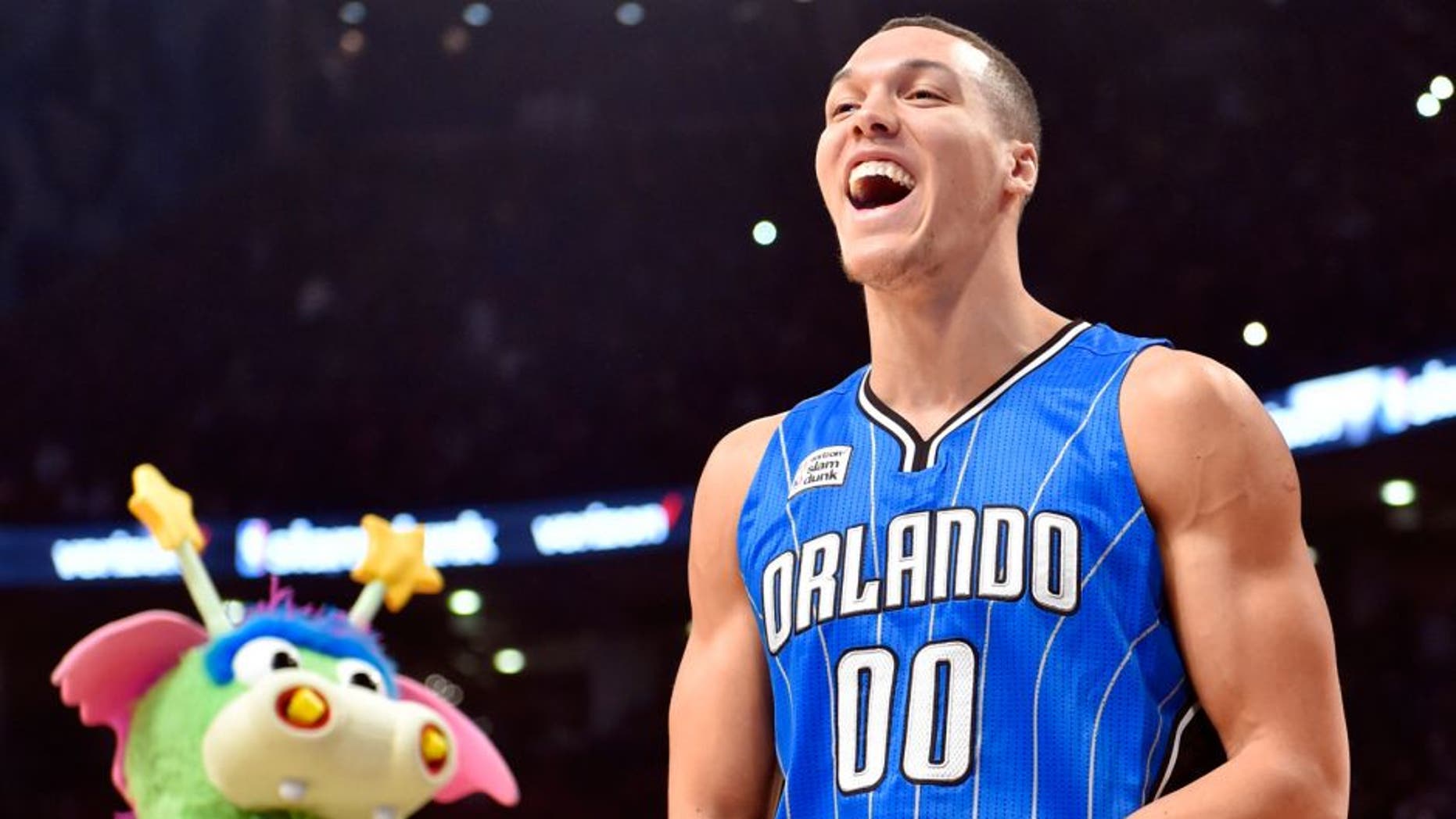 Orlando Magic forward Aaron Gordon was the headline name in Saturday night's All-Star Slam Dunk Contest, but his performance was short-lived. He was eliminated in the first round with a score of 72, throwing down a dunk with the help of a drone.
After his quick exit, Gordon said he wouldn't be back in the competition next year.
"This event takes a lot out of you when you approach it as seriously as I do," Gordon told Ben Golliver of Sports Illustrated.
After finishing second last year, Gordon had trouble completing any of the dunks he tried this time around. In fact, he didn't even complete his second dunk attempt, clanking all of them off the rim.
He was spectacular in 2016, but he struggled mightily this year. It's disappointing to hear he won't be back in 2018 considering how exciting of a player he is, but it's hard to blame him.
At least he gave us a dunk to talk about when he used a drone to assist him.
"I just wanted to do something new, something innovative," Gordon said afterward. "It didn't go my way."