'Madden NFL 16' gives Ravens receiver Aiken dreadlocks he never had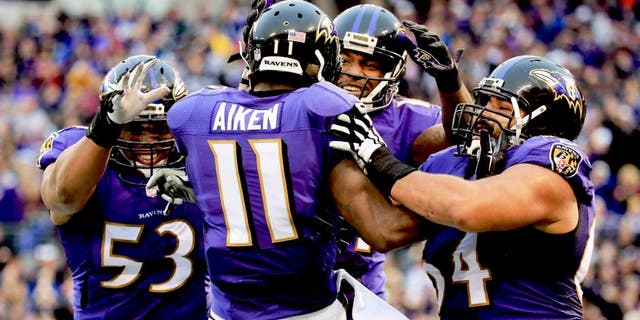 Ravens receiver Kamar Aiken likely never would have realized the mistake the Madden football video game made with his likeness if not for teammate Michael Campanaro.
Aiken prefers basketball video games over the sport he plays for a living, according to ESPN.com's Jamison Hensley. He sure was surprised that the crew from EA Sports got his hairdo wrong considering the 360-degree imaging that was taken of each player for the game at the Ravens facility earlier this offseason.
"I think it's kind of bad because they had a pretty good idea of how I'm supposed to look," Aiken said. "That's the crazy part about it. That's the main reason why I don't play Madden is because they do stuff like that."
Here's to hoping that the folks at EA Sports rectify this issue in their next in-season roster update, although it likely won't get Aiken to play.
h/t: ESPN.com